The plan is simple. All you have to do is place your dirty dishes in the washer, press the button, and wait for clean dishes. Something has gone terribly wrong. Your machine is suffering from the dishwasher poor drying syndrome, and now you have to dry dishes by hand every time you wash.
What's Wrong With the Dishwasher?
There are many reasons dishwashers do not dry items as they should. For one, most modern machines do not use a heating element to dry dishes. This element used to be placed at the bottom of the machines and provided heat to the device.
Modern machines are attempting to become more energy efficient, and this is why companies began to remove heating elements. This doesn't mean heating elements were completely eliminated, so you may still find some from time to time, but this feature is rare.
Now, newer dishwashers use the condensation drying system. This system coats the dishes in hot water and relies on cool, steel walls to remove hot water through condensation. The process works well, but you may have some trouble drying plastic, which is something many households use.
This is not the only reason the new machine is not working, but it could explain why a new dishwasher does not dry properly.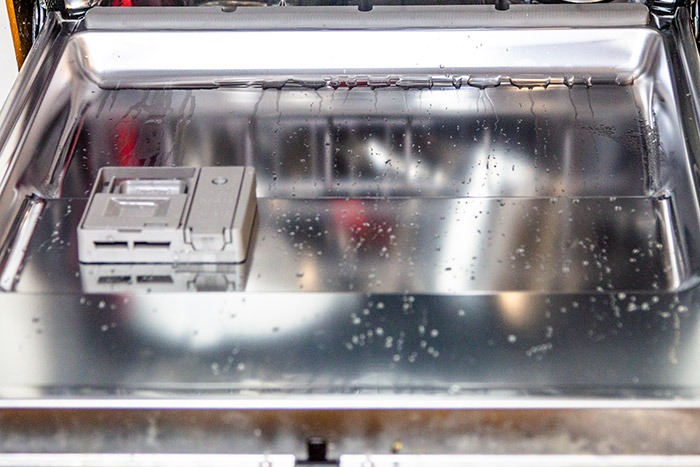 Human Error Could be the Culprit
Modern machines may have a hard time drying certain things, but good dishwashers should still get the job done. Before you start messing around with your device, it would be a good idea to see if you are making it harder for your washer to do its job. The following are a few steps you can take to make sure you are doing everything right on your part:
1. Spacing Matters
It is important that you leave enough space between your dishes. Many people are guilty of overloading their washer, and it makes sense because it is the quickest way to finish this task. The problem is you halt circulation, which is the key for proper drying. Make sure nothing in your washer touches each other.
2. Try a Rinse Aid
Another good idea is to use a rinse aid, which helps ensure that your machine is able to dry your items properly. Everyone knows how hard condensation-based drying is, which is the reason this aid was created. Its purpose is to break down bonds between water molecules and your dishes.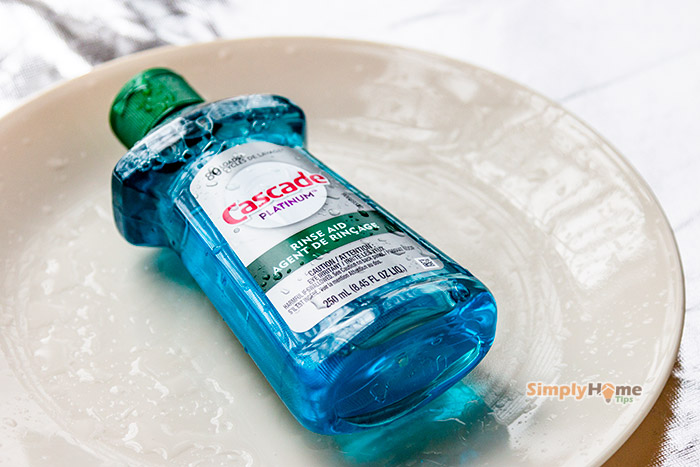 In essence, the water molecules are turned into sheets that simply slide off instead of sticking to your items.
3. Cracking the Door
Another good idea is to crack the doors when the cycle ends. Yes, most of the time you are told not to do this, but it may help release some of the moist air inside. Do not open it too much, just a bit should be enough.
4. Bottoms Up
It may be tempting to remove items from the top. This is, after all, the most accessible area that requires less bending, but it could also get your items wet. Water may collect on concave surfaces, which could drop water down onto the rest of your dishes should you start from the top.
Keep in mind that these suggestions are universal and should work for a GE, Whirlpool, Kenmore, LG, Kitchenaid, Frigidaire, Bosch, Amana, and Samsung dishwasher.
Of course, those with a heating element option should turn that on to see if that helps.
Now, it should be noted that the problem could be the heating element if it is not working. This is not an issue you can easily fix, so make sure you call a professional if you suspect the heating element is the culprit behind your dishwasher not drying dishes. Those with enough experience can try to replace the heating element yourself.
Simple Issues You Can Address on Your Own
There are a few things you can take care of on your own. The following are considered relatively easy tasks, but make sure you're comfortable taking on these tasks before you begin.
The Thermostat Situation
One issue that could be affecting your dishwasher's ability to dry is the thermostat. This device helps prevent your machine from getting too hot. Sometimes, this thermostat malfunctions and makes your washer turn off the heat before your items are dry.
As you know, heat is a major part of the drying process, so you can see how this would be a problem.
Go ahead, and take out your trusty multi-meter, and look for the dishwasher's access panel. This panel is normally located at the bottom of the machine, but you can also consult your owner's manual to make sure you've got the right place.
You are going to find the thermostat behind the panel. Use the multi-meter to check for continuity. If you see any issues in continuity, then you have found a faulty thermostat that needs to be replaced.
The Rinse Aid Problem
Okay, this one might seem a little silly, but many people who use a rinse aid forget to replace it. This product is going to run out at some point, so you will have to add more. Check the chamber, and make sure you have not run out of the aid, which could be the reason your machine is not drying everything as it normally does.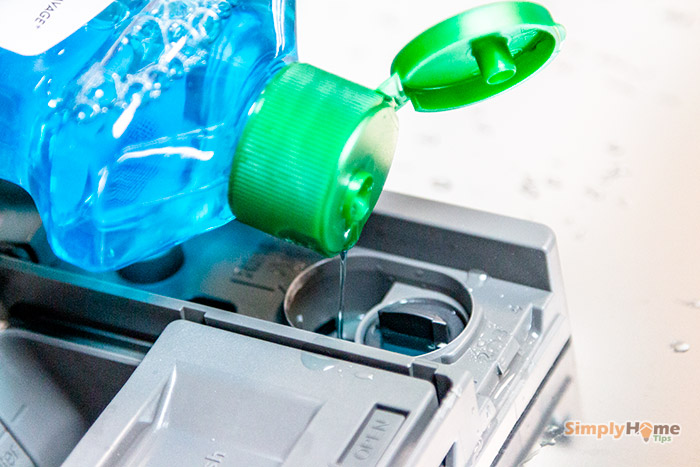 The next thing that could be wrong deals with the rinse aid cap. This cap should properly fit into place. Sometimes, due to wear and tear, the cap no longer fits as it should, so try to adjust it so that it fits tightly in place.
Of course, you are going to have to replace the cap if you notice that the cap is not fitting anymore.
Check your owner's manual to see what model you have, and look for a replacement online or at the manufacturer's site. Order that part, and just replace it when it arrives.
As you can see, both fixes are not too hard to deal with, even if you do not have much experience with dishwashers. Keep in mind that these solutions are only meant to deal with the issues mentioned here.
Your machine could be malfunctioning for a number of reasons, and you still may need to call a professional to get to the bottom of the problem if none of the aforementioned solutions work for you.
Now, it is important to read some reviews to make sure you are contracting the right person. Remember, it is okay to interview a few repair specialists before settling down with one of them; after all, you are hiring them and not the other way around.