The light fixtures in your home add or take away life from the overall comfort and serenity you feel in your home. You can have a tastefully decorated home, but if the light fixtures are:
Old and out of date
Broken
Out of Style
Dim
Partially in Working order
Your overall happiness and feeling of relaxation can be dampened by the irritation of the light fixture. If your light fixtures are looking damaged, out of date, or dim now is the time for a change. As you start choosing a light fixture, you do well to choose it by your room size and installation options for your ceiling. There are several different ceiling mount styles. Most of the ceiling mount styles have fixtures that are trendy, sophisticated, sleek, practical, formal, industrial, or whatever style you are looking to obtain to improve your image. Let us go ahead and look at the ceiling mounts that are available one by one.
1. Hanging Ceiling Mounts
Hanging Light fixture mounts include the show stealer of them all, the chandelier. The chandelier sends the message, "I am brilliant because I am beautiful."
Chandeliers come in just about any shape or size. A chandelier can hang in all its splendor in your dining room, bedroom, office, study, living room, or even in the bathroom. Every home needs a chandelier!
2. Pendant Ceiling Mounts
Pendant light fixtures are close to a chandelier fixture because their installation is about the same. However, there are so many, and they are so popular that they need their class. Pendant lights come big, small, mini and then smaller which are just the electrical cord and a socket for the led light to plug into. Pendant lighting adds character to a room.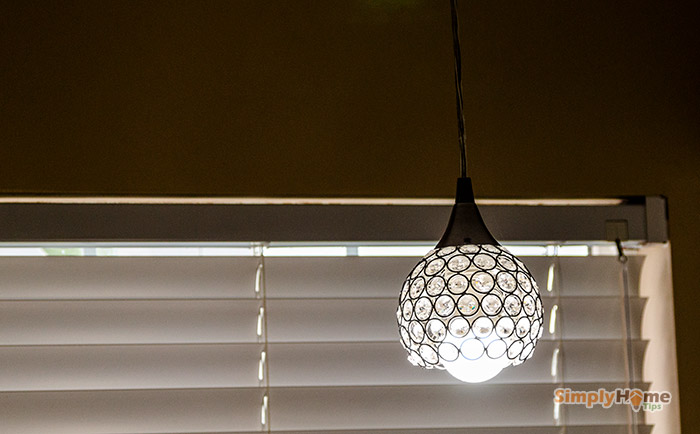 They are usually part of the décor or the statement of style the room is making. If your home has a room that is small and there really is not plenty of wall or floor space, pendants are a great way to decorate a room.
Pendant lighting is simple, versatile, and sends out splashes of style.
Pendant lights come in a variety of packages. Some inverted pendant fixtures uplift the light, so the light reflects off the ceiling. Other Pendants light fixtures come with two, three, or more pendants to one light fixture to add style and texture to your image.
3. Flush Mounted Ceiling Fixtures
A flush mounted ceiling fixture is usually found in the hallway, closet, or bedroom of a home. Occasionally you will find this kind of ceiling mount in the bathroom. But that is usually just in older homes, or maybe a spec house would have a flush mount because it is often the most cost-effective fixture.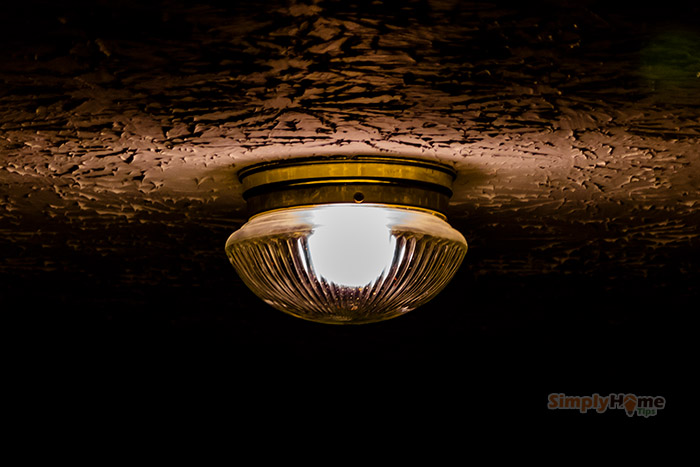 There is a wide variety of choices to choose from as far as style, color shape. Typically, the fixture has some sort of glass bowl, that is attached to the fixture by a decorative nut. This mount is practical if your ceilings are at 8 feet high or less. In homes with ceilings above 8 feet tall, a flush mounted fixture can look dwarfed in the room because there is so much empty space.
4. Semi-Flush Mount Fixtures
Semi-mount fixtures come in many different styles, shapes, construction mediums and colors. They typically hang down from the ceiling about 4 to 8 inches. Semi-Flush mounted light fixtures are better for higher ceilings. Ceilings that are 8 feet high a tall person might hit there head on. We do not want you or the guests to have to duck under the light or knock yourselves out on the light fixture.
The semi-mount fixture tends to direct light up toward the ceiling so that the light can bounce off the ceiling and the walls. Then it also, depending on the individual fixture, can direct light to the floor. All of the light coming from this fixture can make your room look and feel bigger.
5. Track and Rail lighting Fixtures
Track and Rail lighting are suitable for lighting a specific area. It lends itself to a more industrial look but can be useful in some traditional or modern style décor. With this style of light source, you can determine the length, and the amount of light in a specific are.
6. Recessed Lighting Fixtures
The place to install a Recessed light fixtures is in the ceiling behind the sheetrock. Usually, these are known as can lights. These are very useful if you have low ceilings.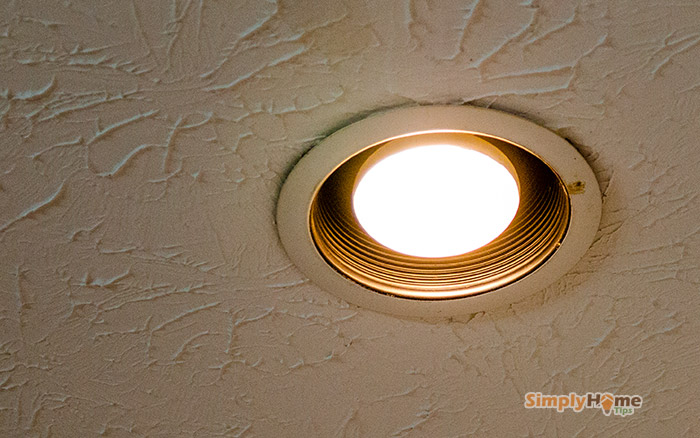 Also, if you want to portray an image of ambiance in your home, these are great for that. You can easily add a dimmer switch and make the lighting soft or loud. Can lighting is useful in a space where you need direct light focused on a particular spot.
7. LED Indirect Lighting
The LED lighting can create so many impressive effects in your room. LED light fixtures are just strips of light. They can be colored blue, green, red, orange, or only white light. They can add a more modern style, or use can use them for an industrial style room. Led lighting is useful in just about any style of decorating. It is excellent in kitchens above countertops and great to use for working light. You can add white LED strips to the top of crown molding to your room for an exquisite and sophisticated look.
8. Island lighting Fixtures
Island lighting can be a cross between a pendant light and track lighting. Island lighting adds character to your kitchen while giving light right where you need it, in your workspace. There are often many styles and construction mediums to choose from in the light fixture shopping world.
Beautifully painted glass globes, cascading brushed stainless balls, descending wood squares, and many more designs are available. Island fixtures can send a statement of style from your kitchen to the world.
With all of these lighting options at your disposal, there is no reason for you to have a tattered image out there for all to see. There are so many choices available for you to show who you really are. Start cleaning up your image today one light fixture at a time.