LED lights are one of the smartest lighting options around. They are the most convenient lighting solutions that allow users to tag along to the brilliant eco-friendly trend. These lights are designed with advanced technological functions that can help customers to save money and experience much better results!
You can now install top of the line quality lighting with features like t8 led tube lights and ballast bypass that helps you to avoid painstaking installation procedures that can cost you time and money. The lights come with handy features like LED replacement for T8 fluorescent tubes and the choice to use ballast or no ballast.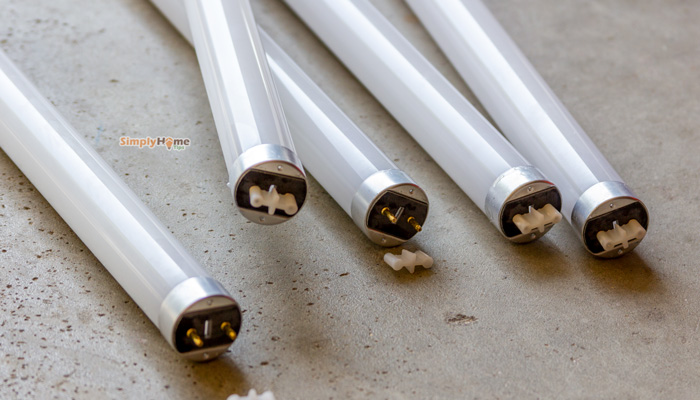 We have descriptive advice and reviews about some of the best T8 LED lights that give customers everything that they need and more! These lights are some of the top performers and work wonders in comparison to most conventional lighting options. These lights excel in areas like quality and lumen counts. The brightness from the light is superb with impressive, service life, and energy use. Please keep reading to learn more about the best-LED lightning and their features so that you can strategically convert your 4ft fluorescent light to LED.
1. Hyperikon T8 LED Bulbs (HyperBC-4C-505)
This LED starts the list because of its multiple enhancements and certifications that allow customers to have the trust and confidence that they need for their lights' performance.
You will never have to question the safety of your area when you use these top-performing LED lights. You can be reassured by their cautious certification procedures and qualifications.
This 40 Watt lighting system demonstrates the many certifications and measuring tests that these LED lights have. This characteristic helps the lights to create standards that promotes top performance and safety. The features are listed below.
5000K Performance lighting performance.
Lights are a 4 foot tube that exerts high output quality.
Has a lumen count of 2,340.
CRI rating of 85 and higher.
Has met UL-LISTED AND DLC-QUALIFIED safety requirements.
Has a service life of 45,000 hours or 20 years.
Has epoxy resin and aluminum alloy.
It has a hassle free installation process.
Unlimited 5 year warranty included that covers all T8 LED tubes.
24/7 customer service support available.
Has a variety of colors: soft white glow, day light glow,crystal white glow, super bright white.
2. Sunco Lighting T8 LED Tube
The 5000K Sunco Lighting 10 Pack is shining with features that deems them superb in performance and safety! Mutiple aspects of their customers needs were carefully thought of when these lights were designed. This commercial grade LED lighting set's features and advantages are listed below.
Comes in a variety of different colors; cool white, day light, day light deluxe.
Saves up to 85 percent of energy that helps to reduce the cost of your electric bill.
It has 2200 lumens for bright display.
These lights come on instantly and do not flicker when they are turned on.
They are made of shatter resistant material.
Their energy friendly functioning allows them to be Eco-friendly.
Lights are free of IR, mercury, and UV so skin and other body parts are safe around the lights when they are active.
There is a 5-year warranty that helps to insure that customers are covered.
3. Parmida LED Technologies T8 LED Light Tube
This set of LED lights were designed to end the hassles that may come with setting up your lighting for the perfect experience. When purchasing these lights, customers can expect to easily start their lighting with minimal manipulation and work. The lights' features are listed below.
The lights can be UL or DCL.
These lights are custom Parmida tubes that can be set up with or without a ballast plug
These lights are UL-listed for Installation. This means that they meet nationally recognized standards and needs for safety.
You can also avoid the task of installing non-shunted sockets.
The light are shatter proof.
There is also a 5-year warranty that is included to ensure that customers receive top performance quality for their money's worth.
You can choose different colors; soft white, cool white, daylight.
4. Hyperikon T8 (HyperBC-4F-405) LED Bulbs
The Hyperikon T8 T12 allows customers to enjoy wonderful lighting at a wonderful cost. Today's LED lights are structured to help users get better lighting for less.
These lights use less energy so that customers can enjoy their results without suffering from high energy bills. There are also advantages that deem this lighting brand to be recognized as one of the best LED lights of 2019. The features of this light are listed below.
The lights are frosted.
They are equipped with 4000K Daylight.
Comes in different; soft white glow, daylight glow.
This high output lighting set is comprised of 4 foot tube.
They hold a lumen count of 2200.
The lights are DLC 4.3 qualified and UL-Listed.
They have epoxy resin and aluminum alloy.
They have a service life of 45,000 hours or 20 years.
Lights also have a reduced frequency that still delivers quality lighting.
Maintenance costs are reduced because of their self sustaining settings.
5. Barrina T8 6000k LED Light Tube
This lighting set has made it on our list because of its different appearance and concept for projecting light. You can enjoy multiple perks from this lighting set that outperforms conventional lighting by a substantial amount with its super bright light projection.
These lights exemplify an impressive amount of service life and light projection without using massive amounts of energy. These light also demonstrates the LED light's capability to function without any odd performance characteristics.
The features of this lighting set are listed below.
There is a clear cover that allows 2600 lumens to shine through boldly so that the area of focus can be covered.
This lighting set works on only 22 Watts. This means that your electric bill can be lowered by 65%.
These lights do not have a buzzing sound that comes from them while being used.
These lights do not flicker, so users with epilepsy are not at risk while using them.
These lights do not contain mercury or other toxic materials like UV or IR radiation.
They are simple and ready to use and install.
They use 22W 6000K for super bright white lighting.
The service life lasts for an astonishing 50,000 hours.
These lights are duel end powered.
6. Philips LED UniversalFit 4-Foot T8 Tube Light
This is yet another lighting choice that provides its customers with features that are definitely worth the money! With LED lighting like these, you can benefit from experiencing so many performance-based advantages that make these lights absolutely brilliant.
When purchasing these lights, customers can experience these high-quality features with an expectation to have a maximum quality experience that shows them the true meaning of good lighting.
These advanced lights have a Medium Bi-Pin G13 Base.
This lighting system produces a 4000 Kelvin cool white light.
This 1800 lumen Mercury-free lighting.
The lighting set is also energy efficient and estimated to save annual costs. There is a 50 percent energy savings when these lights are in use with quality results.
This set lasts 10 X longer than fluorescent bulbs, they can be expected to work for 36,000 hours.
You will not have to perform frequent bulb replacement.
Lighting display is even-toned and sharp.
The lights can work with magnetic and high-frequency ballasts.
No extra wiring is needed for these bulbs to work correctly.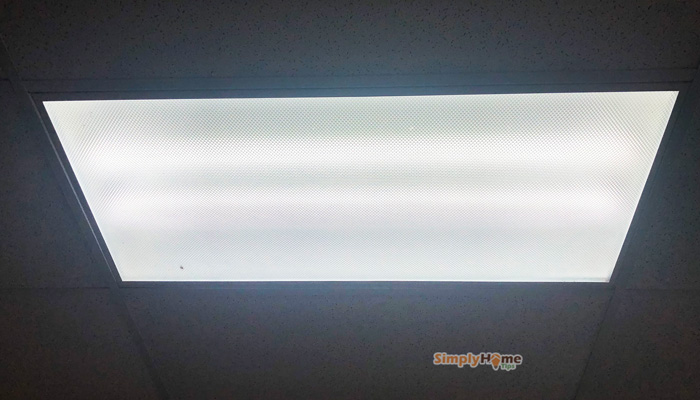 When you decide to invest in some of these LED lights, you are deciding that you are upgrading your lighting to upgrade your entire view. You will most definitely be impressed by the LED lights ability to exert these results of 5000K and 6500K and minimize heat. Your office, warehouse, garage, school, and stores can possess a well-lit environment that helps to brighten everyone's day that comes into contact with their results. SO, make the upgrade and purchase one of these LED lighting packages today.