When it comes to carpentry, there are distinctions that the average layperson might never have heard of or even noticed. For example, not all screws are created equal–the type of screw you use depends on the situation. For example, when the screw is to be hidden out of sight–in a "pocket"–then a pocket screw is called for. Here, we'll help you understand what distinguishes a pocket hole screw from the rest, then help you decide which brand will best suit your needs.
What is a pocket hole screw?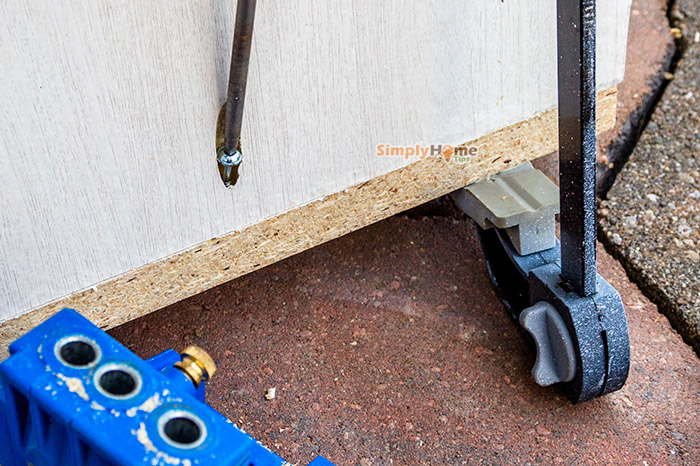 A pocket hole screw is designed to act as a joint between two boards, both of which have had angled "pockets" drilled into them to allow the screw to remain out of sight. While the screw needs to be exceptionally strong in order to secure the boards at the joint, the process is actually quite simple to learn. All you need is a pocket hole jig for drilling holes on your wood, after that secure them with pocket screws.
What do pocket hole screws look like?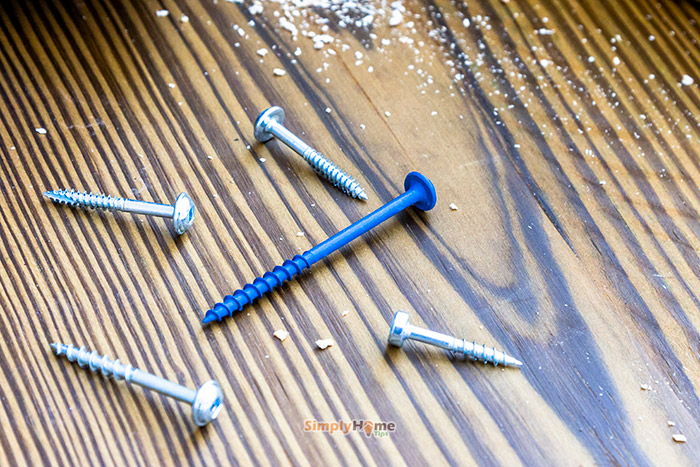 At first glance, there's little to distinguish a pocket hole screw from any other screw. The head is generally flat-bottomed, with a square drive to prevent slippage. The shank is smooth for about half the length, at the spot where the boards will be held together. The "active" portion of the shaft ends in a sharp self-drilling tip that's capable of drilling its own hole without splintering the wood.
What's the difference between pocket hole screws and regular screws?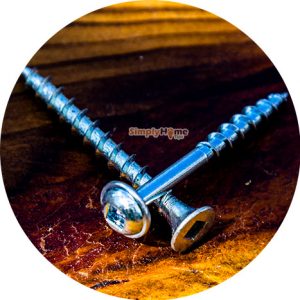 As mentioned above, the self-tapping tip is crucial for
pocket holes
, as it's virtually impossible to pre-drill the holes without knowing how deep they need to go. Additionally, regular screws often have longer heads that curve down the shank portion, which could result in the screw drilling right through the other side of the board.
What is meant by "course thread" versus "fine thread," and which should I use?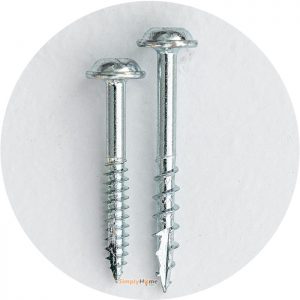 This distinction is important regardless of screw type–you want to select the proper thread based on the hardness of the wood. For example, hardwoods such as oak require the use of a fine thread, while you'll want a coarse thread for softer woods like pine.
What's the difference between a washer-head and a pan-head pocket hole screw?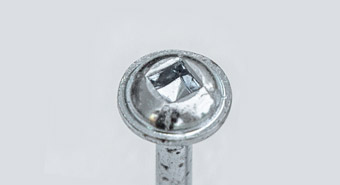 Washer-head screws are the most popular for all kinds of application. Featuring a large flat bearing surface with the top is usually indented, it provides the strongest joint possible.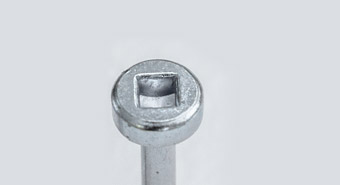 Pan-head screws feature a flat bearing surface and cylindrical sides. It has smaller head size and shank diameter, which work wonder with harder wood and prevent splitting in thin board.
Sizes and Lengths
Following is a list of different sizes and lengths, along with recommendations on which screw to use depending on the thickness of your material. Note that the job will be much easier if the two boards share the same thickness. If one is noticeably thicker than the other, you'll probably want to sand it down before beginning work. Here is the size chart for pocket hole screws: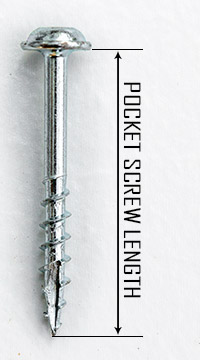 | Thickness of Board | Screw Length |
| --- | --- |
| 1/2″ | 3/4″ or 1″ |
| 5/8″ | 1″ |
| 3/4″ | 1-1/4″ |
| 7/8″ | 1-1/2″ |
| 1″ | 1-1/2″ |
| 1-1/8″ | 1-1/2″ |
| 1-1/4″ | 2″ |
| 1-3/8″ | 2″ |
| 1-1/2 | 2-1/2″ |
Best Screws for Pocket Holes
Now that you've learned a little bit about pocket screws in general, it's time to take a look at the best products on the market. Here's a detailed look at some of the top brands.
1. Kreg SK03 Pocket-Hole Screw Kit
Sizes included:
While customer response to this product has been generally positive, several have noted that although there are indeed five different types of screws included, there are only three sizes, so the advertising is slightly misleading. Otherwise, the screws work as advertised and achieve solid results.
2. Milescraft 52000003 PocketScrewKit
This kit features both pan-head and washer-head screws in both threads and a variety of sizes, all in a durable and easy-to-carry packing case. There's also a handy chart included, for helping to determine which screw to use depending on the thickness of the wood.
Sizes included:
Most consumers report that the kit offers a great value for the price, and that the screws are high quality. There have been a few reports of heads being molded incorrectly, thereby resulting in stripping, but not enough to assume that this is a widespread issue.
3. Kreg SML-C125-500 1-1/4″ Coarse Washer-Head Pocket Hole Screws
Size included:
Testers claim that the screws are strong, hold up well, and are resistant to rust, which is essential if the finished product is meant to be used outdoors. Kreg receives consistently high marks in value–customers feel they've gotten their money's worth for a quality product.
4. Kreg CML-C250-250 2-1/2″ Coarse Pocket Screws with Washer-Head
Size available:
Reviews of the Kreg #8 have been mainly positive, with testers praising the strength and durability of the screws. Even first-time users report having no difficulty with the instructions or the product itself, which is a plus if you're unsure how to begin. Note that these screws are also available in larger quantities.
5. Kreg SML C250B-250 Blue-Kote Exterior Pocket Hole Screws
Size available:
The Blue-Kote holds up well in field tests, with hobbyists using the product in numerous outdoor applications, including raised garden beds. Many testers discovered it while shopping around for similar screws, and lauded this one as their favorite. A few claimed that the screws have trouble holding the bit if the gun is set above a certain speed.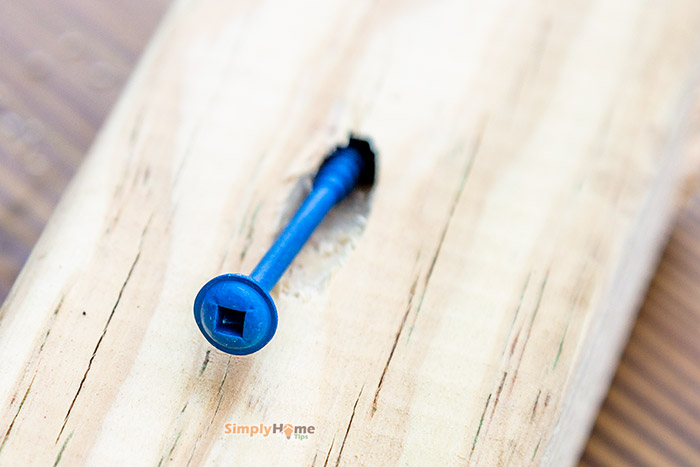 6. Milescraft Pocket Hole Screws Bundle
Sizes available:
Customer response to Milescraft was mostly positive, though not over the top. Most testers simply claimed that the screws served their intended purpose and seemed solid when in place. They don't have a lot of fancy features, just a job to do, but at least it's done well.
While you can't go wrong with any of the screws on our list, some will serve your purposes better than others. Before beginning your search, be sure to familiarize yourself with the pocket hole screw chart, to get a feel for which screw will work best for the dimensions of your project. Of course, you might have more than one project in mind, in which case it's best to start with one of the screw kits, featuring a variety of different sizes. If you find that you're using a broad spectrum of sizes in both threads, it might even be a good idea to invest in more than one kit.
Whichever pocket hole screw you choose, we hope you enjoy the fruits of your labor for many years to come. Good luck with the search, and happy building!