Pocket hole wood joinery results in sturdier, longer-lasting furniture and the process is quick and easy when you use a quality pocket hole jig. This method of joining pieces of wood to make furniture starts out with a hole drilled at an angle in one piece of wood. The pieces are then screwed together with a wood screw driven through the pocket on one piece and into the second piece. A good pocket hole jig simplifies this process. You just clamp it in place on the wood and drill the pocket hole. They cut neat, properly-spaced pocket holes that make it easy to join separate pieces together with wood screws, fill and finish. There is no need for messy glue.
Reviews on the 6 Best Pocket Hole Jigs
1. Kreg K4MS K4 Master Pocket Hole System with Screw Kit
This is a great pocket hole jig for furniture building in the shop and furniture building or repair on the road. It has nearly unlimited adjustability, a large clamping recess, material support stop, a removable 3-hole drill guide and a dust-collection attachment to keep your workspace clean and dust free.
Its removable drill guide makes this pockethole jig a good bench-top model and a great contractor-grade tool with a portable base. It can be used to drill pocket holes in material from 1/2 to 1 1/2 inches thick and can be adjusted in increments of 1/8 inch. All these great features result in clean pocket holes that are easy to plug. This kit includes a clamp, drill bit, plugs and wood screws.
Pros:
1/8-inch increment adjustability between 1/2 and 1 1/2 inch
Removable 3-hole drill guide
Large clamping recess
Material support stop
Dust collector
Portability
Comes with a good variety of wood screws in a handy container
Cons:
Excessive flexibility when using it on bigger pieces of wood
Collar depth and height of the clamp must be adjusted for every different wood thickness
Side placement of the dust collector can get in the way
2. Porter-Cable 560 QUIKJIG
This pocket hole jig will drill pocket holes into wood from 1/2 to 1 1/2 inches thick. Its depth and thickness gauge tells you the best drill angle. It also has a gauge that recommends the appropriate screw length. This is one of the best pocket hole jigs on the market. It comes with a drill bit, drill bit depth collar, clamp, allen wrench, square drives and 100 screws.
Pros:
Easy to use
Adjusts automatically to wood thickness
Recommends proper drill angle and screw length
Can be easily used on longer pieces of wood with a 2×4 for support
Dust catcher is on the back
Cons:
Doesn't firmly hold boards that are 1/2inchthick or less
Screw size recommendations aren't always accurate
Material stop is plastic and not very sturdy
3. Kreg K5 Pocket Hole Jig
It even comes with plans for six easy first-time projects. Setup is quick, it is easy to use and everything you need is stored right in the unit. This pocket hole jig come with an adjustable workpiece stop, driver bits and hex-shank drill, a chart to help you select the right size screws.
Pros:
Very portable
Quick and easy to set up
Easily adjusts for various board thicknesses
Handy storage for screws, bits and accessories
Dust collection port swivels easily from one side to the other and can be attached to a regular vacuum hose
Cons:
Doesn't hold up under heavy use
May arrive broken or missing pieces. Check it right away.
4. Kreg MKJKIT Mini Kreg Jig Kit
Pros:
Easy to use
Very portable
Positioning is very easy due to the no-fence design
Can be used on wood of any thickness
Cons:
Does not come with clamps
5. ImpaktP1 Portable Pocket Hole Jig
This Pocket Hole Jig comes with a 3/8-inch bit with depth collar, an allen wrench, a 6-inch square drive bit and 50 wood screws measuring 1 1/4 inches long. This is an inexpensive pocket hole jig.
Pros:
Costs less than similar pocket hole jigs
Easy to use
Can be used for a wide variety of projects
Drill guides are easy to remove
Cons:
Not sturdy enough for heavy use
May not be the best pocket hole jig for beginners
Difficult to get the right settings when using more than one wood thickness
6. General Tools 850 Heavy Duty – All-in-one Aluminum Pocket Hole Jig
This is a good, inexpensive pocket hole jig that can be used for corner, flush or angled pocket holes. It can also be used to make pocket holes for face frame cabinets, leg-and-rail connections and picture frames. It is great for use on-site and in the workshop with its built-in clamping system. The maximum wood width that this pocket hole jig can be used on is 1 1/2 inches.
Pros:
Inexpensive
Versatile
Sturdy aluminum construction
Has a built-in clamp so you never have to find one
Cons:
Not sturdy enough for heavy use
Can't be used to drill holes in wood thicker than 1 1/2 inches
What to Look for When Buying a Pocket Hole Jig
The right pocket hole jig is well worth the investment whether you're only making furniture for yourself, neighbors, friends and family in the garage or basement or you're going into professional woodworking. They will cut clean pocket holes that are much easier to use, fill and finish. If you're only making an occasional coffee table or repairing a chair, there's really no need to invest a lot of money. You can get an inexpensive pocket hole jig that is plenty sturdy enough to handle the job.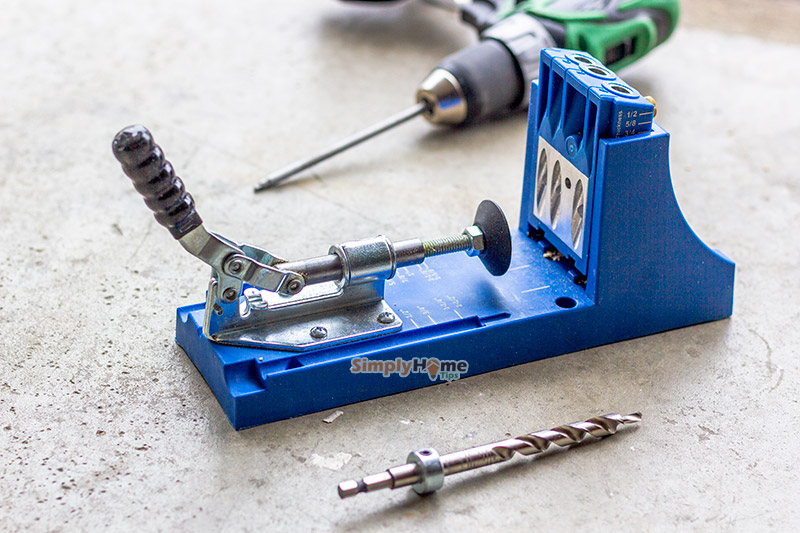 Thicker pieces of wood will require a particular type of pocket hole jig. Some of them will handle wood pieces up to 1 1/2 inches thick but, if you're working with thicker pieces, you'll have to get a hole jig that can handle it.
Consider portability before you buy, too. Get a pocket hole jig that can be easily set up and used away from the workshop if you plan to go to customers' houses to do repairs.
Buy a pocket hole jig that comes with bits. Regular drill bits usually aren't long enough to be used with a pocket hole jig. Also, make sure you get one that comes with a clamp or buy a clamp for the hole jig. Some pocket hole jigs can be bought with or without clamps. The MKJKIT Mini Kreg Jig Kit, for example, can be bought with a clamp for just under $40.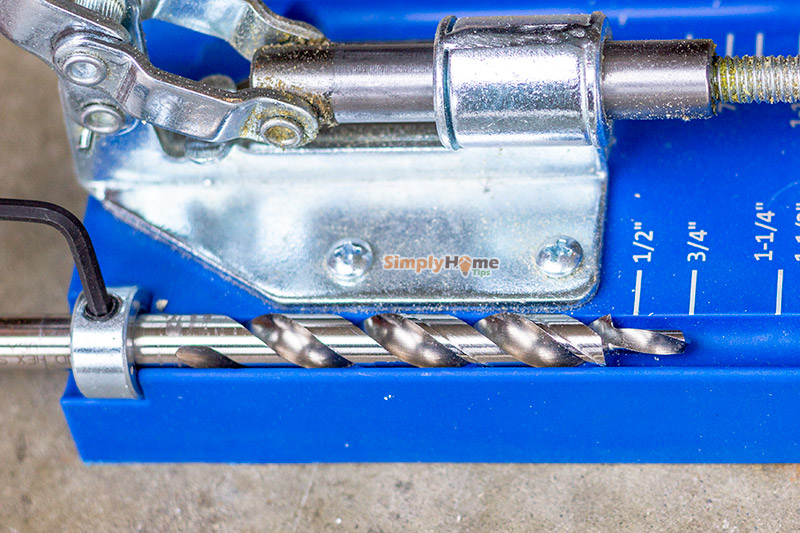 In Conclusion
All of the pocket hole jigs on this list are good, for one type of woodworking or another. Any of them will be a good purchase, if you select the one that will handle the level of work you're doing. A bad pocket hole jig can split your expensive wood or leave rough, jagged pocket hole edges that will take extra time to smooth, repair and finish. The right pocket hole jig will save you time and increase the value of your furniture. It will also make a big difference in how much you enjoy woodworking. Get the right tools for the job and your woodworking experience will be more rewarding.