Have you ever spent the entire day out of the house just to come home late in the night and your house is all dark? Or, do you have to leave lights on for days on end while you are out of town? Yes, there are timers that you can buy and use on indoor lights but what about your outdoor lights? Plus, what about your business, are you having to turn off lights in houses night you manage or are trying to sell?
Dusk-to-dawn light bulbs and lighting can solve all of these issues and so many more. They are energy-efficient, meaning that they will cut costs when it comes to electricity. They are dusk to dawn-lights, which means that they come on when it starts to get dark outside and go off when it starts to get light. You will no longer have to think about if you turned the lights on or off daily.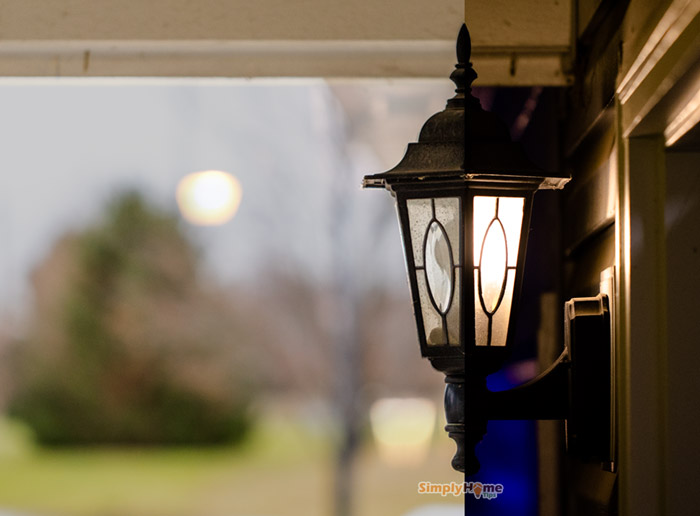 They can be used anywhere that the light bulbs can be screwed in. This means areas with existing built-in sockets like the outside of a house or building and built-in lighting inside of a house. You don't have to get special lamps or anything to use these light bulbs, but you can use them with your existing lamps.
Best Dusk-to-Dawn LED Light Bulb Reviews
1. Philips E26-800lm LED Dusk-to-Dawn Frosted Light Bulb
This Philips light bulb is a dusk-to-dawn bulb that is long-lasting and can give 22,000 hours of light. They last 10x longer than incandescent lights and 4x longer than halogen. They have 800-Lumen, 2700-Kelvin, are 8-Watt (60-Watt Equivalent), have an E26 Medium Screw Base, and are a 3-Pack.
They have a 10-year warranty if registered and are energy-efficient, which uses 75% less energy than a 60-watt incandescent bulb.
Philips LED light bulbs are Energy Star Certified and mercury-free. These light bulbs can be used indoors and outdoors and fit in E26 screw bases. These light bulbs are also flicker-free, meet eye comfort requirements, and have a soft white coloring.
2. Vgogfly E26/E27-600lm Sensor Lights Bulb Dusk to Dawn
Sensor Lights bulbs are dusk to dawn and energy-saving bulbs, they put off 20% less power than conventional bulbs. These bulbs are meant to be used outdoors and have a LED chip that cools them and allows for long life. These bulbs have 7W, they work with E26/E27 sockets, they are automatic On/Off, and they are indoor/outdoor bulbs that can be used in/on yards, porches, patios, garages, and gardens.
The bulbs have a 12-month money-back guarantee and a 24-month warranty. It has a warm white coloring to the bulbs and is a 2-pack. These bulbs' built-in sensor turns it on automatically at dusk, anything less than 15LUX, and automatically turns off at dawn, anything more than 40LUX.
3. GE LED+ Dusk to Dawn Outdoor 800lm Light Bulb
These GE Light bulbs are long-lasting LED bulbs. They are a warm white color at 2700 Kelvin and are energy-saving bulbs with a 5-year long warranty. These LED light bulbs have an auto on/off feature that works max 8W. They are outdoor lighting lamps for porches, hallways, patios, and garages.
These bulbs don't have any mercury. They have a 180-degree beam angle. They can be screwed into any standard E26/E27 light socket or fixture. They have a soft white color and there are 2 bulbs in the package.
4. LOHAS E26-500lm Sensor Light Dusk till Dawn LED Bulb
The LOHAS Sensor Light Dusk till Dawn bulbs are LED. They can replace a 40-watt incandescent light bulb and save up to 85% of your electric bill. They are light sensor porch light bulbs, that are A19 with 6W.
They have an E26 base and are LED security bulbs(auto on/off) with smart indoor or outdoor capabilities and lamp lighting for use in garages and hallways. Because of the built-in sensor once the bulbs are screwed in you don't have to do anything else for it to turn on and off. These come in a 4 pack.
The coloring is daylight or crystal white, which gives off a cozy and fresh look. These bulbs can last up to 30,000 hours. They don't contain any lead or mercury. And they have a one-year warranty.
5. Sunco A19-800lm Lighting LED Bulb
The Sunco Lighting light bulbs are energy-efficient bulbs that can save up to 85% on your electricity bill. These LED bulbs can last for up to 15,000 hours and can be used inside and out. It comes with a 3-year warranty and is super bright.
These come in a 4 pack, have A19 LED bulb type with dusk to dawn smart feature, and cost 9 Watt (lighting 60W equivalent). They are 3000K Kelvin, with a Warm White. They are 800 Lumens indoor/outdoor, have a sensor auto on/off Security, and are UL & ENERGY STAR LISTED.
They do not flicker. They don't have any mercury and don't emit UV or incandescent light.
6. AmeriTop A19 Sensor LED-800lm LED Dusk to Dawn Light Bulbs
The LED Dusk to Dawn Lights bulb has built-in sensors allowing it to turn on and off at dusk and dawn. These light bulbs save up to 80% of the energy of a traditional light bulb and can provide up to 30,000 hours of light. They do not flicker and they don't give off a glare. It has a 3-year warranty.
They are lead and mercury-free, with no harmful materials inside. It has a wide beam angle of 270 degrees. They are easy to use and can be screwed into E26 or E27 sockets. They come in a pack of 2, have 10w, and are sensor light bulbs with photocells. They are automatic indoor/outdoor lighting lamps that can be used on porches, hallways, patios, and garages.
7. Vgogfly E26-1200lm Dusk Till Dawn Light Bulb
These Dusk Til Dawn Light bulbs have a light sensor inside that allows the light to come on and go off automatically. These LED lights are energy-efficient and use 80% less power than traditional incandescent lights. They are 100W equivalent 12W smart bulbs that are sensor dusk to dawn LED bulbs, with an E26 socket base.
They have a soft warm white coloring and are outdoor/indoor lighting lamp auto on/off. The cooling effect in the LED chip allows for a long life for the light bulbs. These bulbs have a 12-month money-back guarantee and a 2-year warranty, meaning your bulb will replace if there is any sort of problem. There are 2 bulbs per package.
8. Boxlood E26-650lm Dusk to Dawn Light Bulbs
The Dusk to Dawn Light Bulbs are energy-efficient, using 85% less energy than a 60w incandescent bulb. They have a 12-month warranty and a 30-day money-back guarantee.
They screw into an E26 socket, are 60W equivalent, and have cool white coloring. They are auto on/off indoor/outdoor sensor LED bulbs.
The bulbs are LED with a sensor built-in inside. These bulbs have cool white coloring and are very bright. These kinds of lights help for needed security or just peace of mind when you come home after dark. They come in 4 in a package.
9. THlighting E26-450lm Amber Yellow LED Bug Light
Amber Yellow LED Bug Light bulbs are dusk to dawn lights. The coloring does not attract bugs or insects, so you'll have fewer bugs in this area than in other light bulbs. The light color is comfortable for the human eye.
They are 5W LED light bulbs that are 40 watts equivalent to light sensor bulbs. They are sensor light security bulbs with photosensor detection, screw into E26 sockets and come in a 2-pack.
These lights are perfect for porches, patios, or hallways that need lighting right at dusk. Being a dusk to dawn light these lights will automatically turn on at lighting less than 15 lux and turn off when the lighting is higher than 40 lux. It has a beam angle of 180.
10. Banord E26-900lm Dusk to Dawn Light Sensor Bulb
These bulbs are LED and put out 12w of power. The color is a warm white and they are easy to install. These bulbs are energy-saving, claiming to save up to 85% of your electric bill. They have no lead, pollutants, or mercury.
They are 12W LED light sensor bulbs (auto on/off), and they are smart sensor bulbs.
You can use them to light up a porch, yard, or garage, or indoor lighting lamps for hallways.
The warranty is available for 2 years and you can get your money back within that time or get a replacement bulb. These light bulbs can be used indoors and outdoors to light up any E26-shaped screw base. It has a life capacity of 30,000 hours. They come in 3 packets of bulbs.
How does a dusk-to-dawn light bulb work?
Dusk-to-dawn light bulbs have built-in sensors that are part of the LED chips that are in them. These LED chips are telling the light bulbs to come on at anything less than 15 lux (measures of illuminance) and go off at anything greater than 40 lux. These light bulbs are plug and go, you don't have to do any special wiring or setting of a timer.
Where to use?
It really depends on if the light bulb is meant for indoors or outdoors. The great thing is a lot of these dusk to dawn light bulbs can be used both inside and out. Dusk-to-dawn light bulbs can be used anywhere that you want to have a light come on automatically.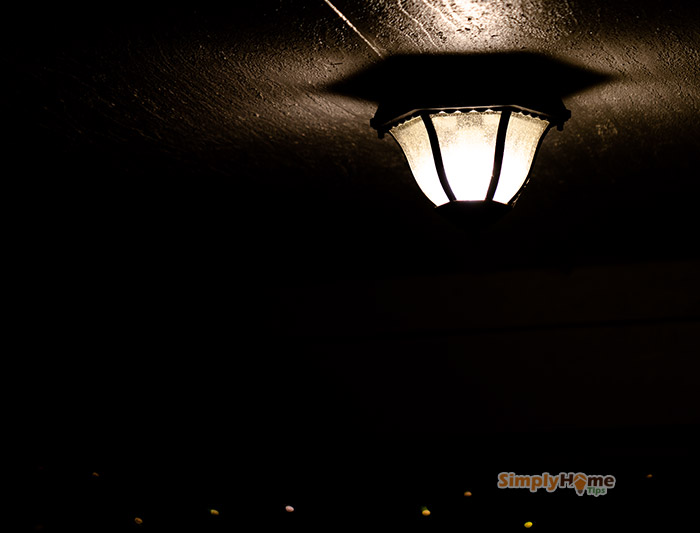 Front or back porches/patios and driveways are great places outside to light up without worries. Living rooms, hallways or any front rooms being lit up automatically can make people feel more at ease when coming home at night.
Benefits of dusk to dawn lights
Having dusk to dawn lights allow for lights to be on automatically every single night and for them to turn off automatically every single morning. You don't have to worry if you turned on the lights and you don't have to be annoyed that you accidentally left the lights on. These lights make things just that much easier when it comes to not having to worry about the lights being on.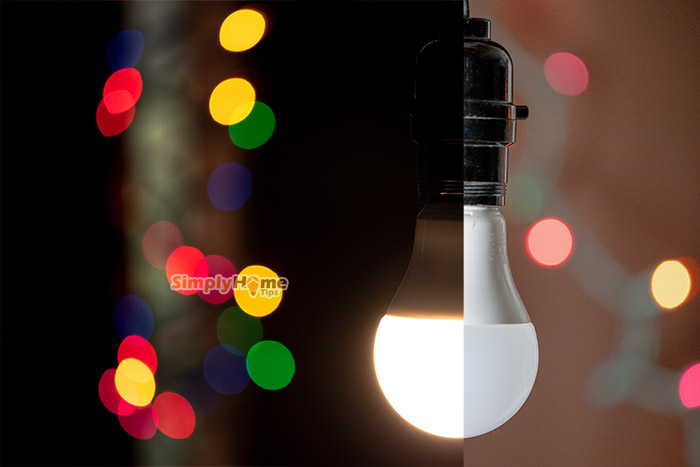 These light bulbs are also using a different energy signature than regular light bulbs and end up saving you money on your electric bill.
Dusk to dawn light bulbs can give you peace of mind and a great sense of security. You don't just have to benefit from using dusk to dawn lights at your home, they can be used for businesses to detract from people bothering anything after business hours. They can be used outside of schools for security purposes and just to be inviting, plus the dusk to dawn feature would save the school money. Dusk to dawn lighting can benefit people on so many different levels and you don't have to worry about turning a light on and off.
Dusk to dawn LED light bulbs have a longer life span than usual light bulbs because they have a built-in cooling effect in their LED chips. Most, if not all of these light bulbs are free of mercury, lead, and other harmful pollutants so you aren't putting chemicals into the air using them or when you get rid of them. These light bulbs are also incredibly low maintenance, you screw them in and don't have to worry about doing anything to them until they go out.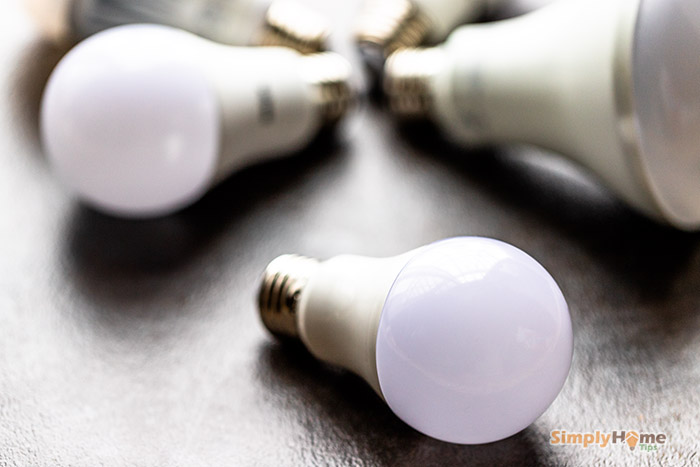 These lights provide security, making an area of a business or home well-lit automatically day after day will deter any intruder from messing with the property. These lights give an added sense of safety, you won't have to worry about fumbling in the dark if you forgot to turn on your lights before you left home, and lights being on will make you less likely to trip over something you can't see. They are incredibly convenient, you don't have to worry if you turned your lights on even if you are half a world away from home.
One last thought to think about. Do you have a dog or a cat that is left at home in the dark, especially if you have to go somewhere after work or school and can't get home to them right away? These bulbs are beneficial for lighting rooms and hallways where it is important to automatically have some light when it becomes dark without the need to physically switch on or need an app to work with the lighting.