The bathtub is something you use every day, and you want it to work every time. Sometimes clogs stop up the drain and that is so frustrating. It is, therefore, important to know how to unclog a bathtub drain. This seemingly tiny piece of knowledge keeps down a little bit of stress in your life and helps things to run smoother. There are quite a few things you might use to unclog a bathtub drain. Many are home remedies:
1. Vinegar and Baking Soda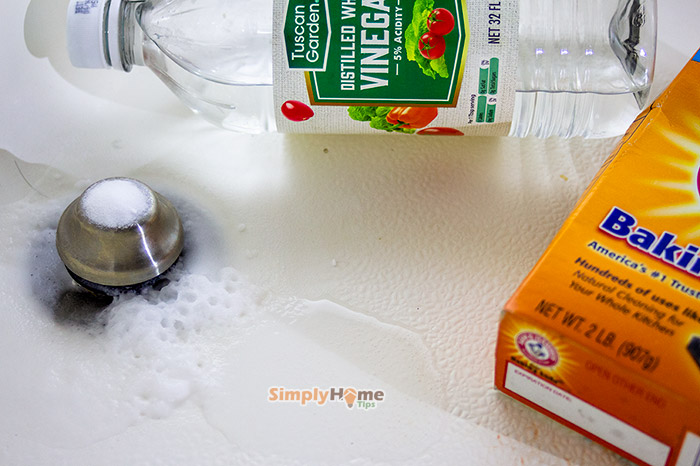 The best ways to unclog bathtub drainpipes is with vinegar, baking soda, and scalding hot water. The volcanic eruption that happens in classroom experiments happens in your drain, eating away at hair, dirt, and grease. Hair clogs block many drains. Remedy this by using a teakettle of hot water, 1 cup of vinegar, and ¼-cup baking soda.
The power of these items to clean is legendary and will clear your drain. The vinegar will enhance the cleaning power of the vinegar and baking soda. However, clear the drain stopper of debris first. This really helps when drains are completely clogged.
2. Bleach
Bleach is a common product found in laundry cabinets and used for all types of cleaning jobs. Millions would not do laundry without it. Now, use this strong cleanser for drains. Unclog bathtub drain with bleach. Great to use before the drain completely stops working. However, when your bathtub drain does clog this is a do-it-yourself remedy that dissolves hair and clogs.
Note that even though either Vinegar or Bleach working great as a cleaner, DO NOT MIX BLEACH & VINEGAR together or having them down the drain at the same time/back-to-back, they will release lethal chlorine gas and might cause Injury.
3. Salt combined with baking soda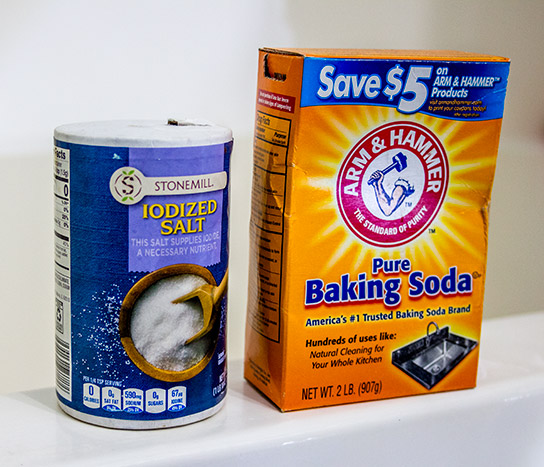 Use equal amounts of baking soda and salt and get a foaming reaction. Most people keep these items in the cabinet. So, if you keep them on hand when there is a clogged drain simply grab them and clear the problem.
4. Boiling water
This is a simple fix for a clogged bathtub. Heat water to a steaming level and pour it down the drain. Do it in stages giving the water the opportunity to melt the clog. This is one natural way to clear your drain. It takes a few cups of hot water, and it is simple.
5. Drain snake
This is an official plumbing device used to relieve clogs, and many homeowners own one. Occasionally, things will get into drains that run pretty deep, and will not move. This device is able to reach deep into the drain system and pull out clogs.
6. Wet and dry vacuum
Set the controls to liquid, and then place the wet vacuum hose over the tub drain in a suction type grip. Then try to vacuum the clog into the machine. The wet dry vacuum is a strong tool to have in the event of a bathtub drain clog. If you can get the suction to work over the drain, it might save you the cost of a plumbing bill.
7. Wire hanger
Opening a wire hanger and straightening it helps move clogs. It is, however, important to carefully handle this very old-fashioned technique in order not to damage pipes.
8. Pressure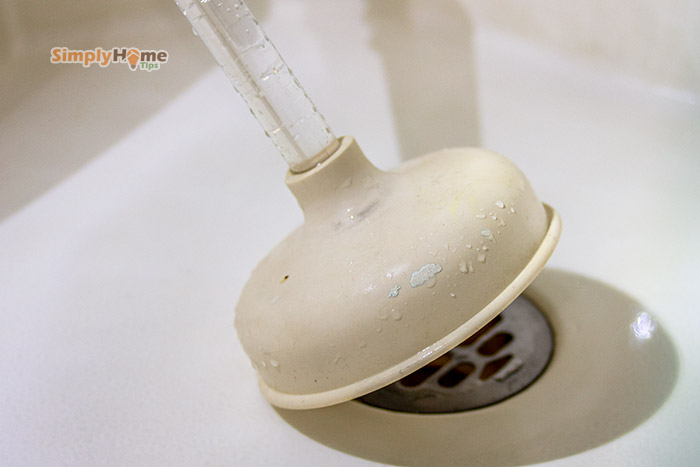 The plunger places pressure on the drain helping to force the clog loose. The pumping action will usually cause the clog to let go and move down the drain unclogging the tub. This little tool is a standard part of the bathroom and is placed in strategically obscure places. Nevertheless, keep one handy, especially if your home is an old house with old plumbing.
9. Dish Liquid
Dish liquid breaks up soap and gunk that clogs drains. It will not affect hair. However, it will loosen the hard surface part of the clog and allow water to move down the drain. It is then possible for the water pressure to push the rest of the clog through.
10. Caustic Soda (Lye)
Handle this method of drain cleaning with extra care. It is toxic and can harm skin, eyes, and pipes. You might consider this a last resort type of remedy. Wear goggles and gloves when handling this substance and keep is away from children.
Use 3 cups of Caustic Soda mixed with a bucket of cold water almost full (3/4). Stir with a wooden utensil then pour it into the drain. Give the concoction 30 minutes then flush with scalding water.
If you live in an apartment:
Apartments have maintenance people to take care of plumbing problems. Unfortunately, you may not be the only tenant with plumbing problems. Maybe, your name leads the list. However, if it does not, there are a few ways to help yourself get the bathtub drain operating again.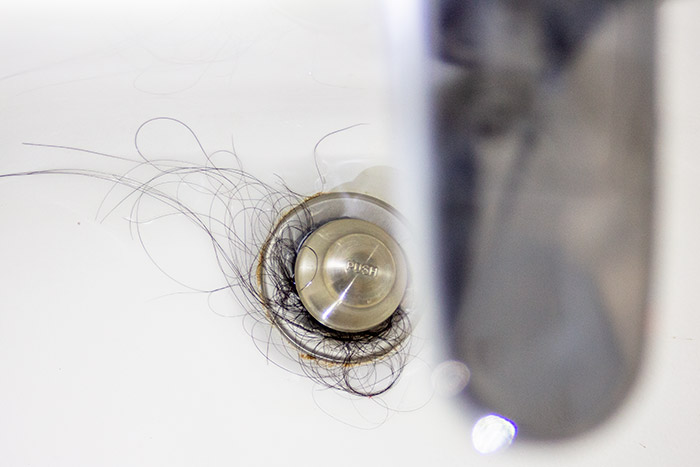 Unclog a drain in 5 minutes:
For this remedy, you need a ziplock/cable tie. A long one is best. Purchase these at hardware stores for about three bucks. The tie acts like a plumbing snake but certainly does not have the reach. The ragged edges of the tie grip the clog and pull the debris out when the tie piece is retracted.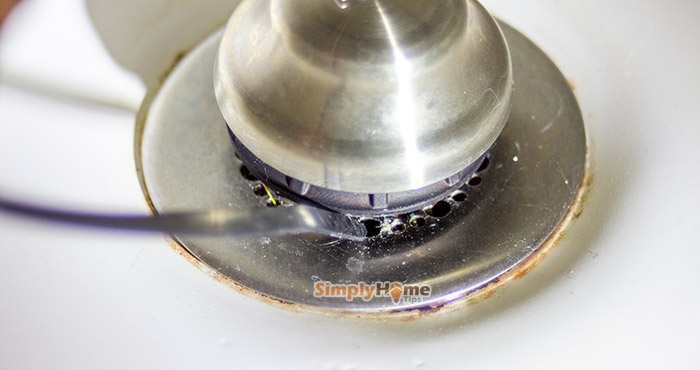 Make it easy on yourself by using things you already have available in the kitchen. A few home remedies that have worked for people throughout the years on clogs that are not severe.
If the bathtub drain is moving slowly, initiate these remedies and avoid having to wrestle with the excessive stoppage in your bathtub. Whether it is hair or soap, these remedies work to help bathtub drains run freely.