Whether you're an apprentice, hobbyist, handyman, mechanic, or just someone who enjoys building and tinkering with mechanical objects, you need to know which tools work best for each project or repair. Knowing which tool works best for a specific job is crucial to working effectively and efficiently. Of all the many different types of tools available, none have more uses or such a broad range of applications than pliers.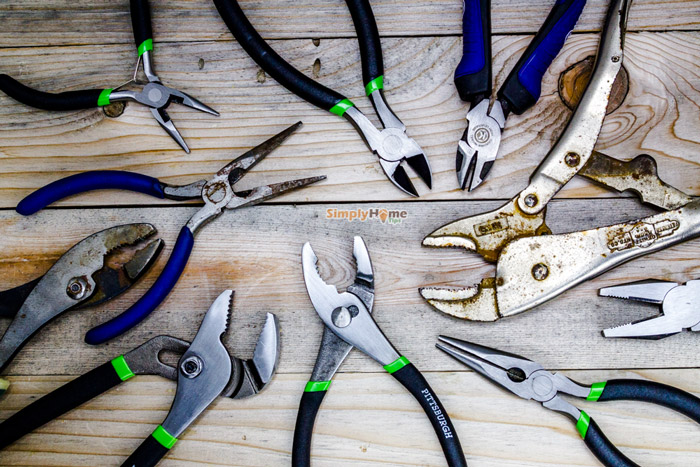 Plier construction and parts
Pliers are really a very basic tool, but with different types and designs, a pair of pliers can help you to accomplish many things when it comes to building and repair work. Pliers only have a few parts, but each part has an important function.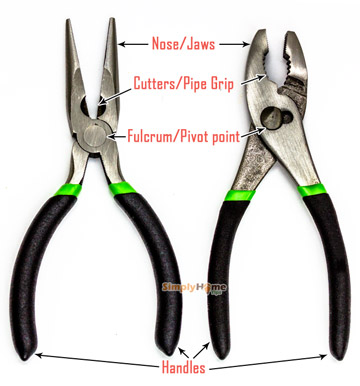 Nose or jaws: This is the working end of pliers and the part that varies most from type to type.
Fulcrum or pivot point: The fulcrum or pivot point is the center of the pliers where the jaws and handles connect. The pivot point is what allows you to apply enough force for the jaws to perform their function.
Cutters: This sharpened section of the pliers is located at the base of the jaws near the fulcrum of the pliers. Cutters are used for cutting wire and cables and other materials.
Handles: This is the part you hold. Handles can be either straight or curved and are usually coated with a material for better gripping, but they can be bare metal as well.
The types of pliers and their uses
1. Slip Joint Pliers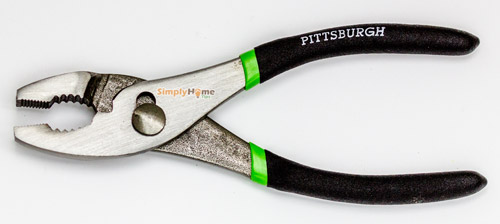 This type of plier has a slip joint rather than a fixed rivet at the fulcrum. The slip joint creates an adjustable pivot point that allows the two pieces of the pliers to shift which allows the jaws to open wider. The tip of these pliers is flat and serrated. Just below the tip of the pliers, the jaws are curved out for gripping rounded surfaces such as pipes. Slip joint pliers are common in every toolbox and are used for crimping metal, looping, and cutting wire and soft nails. You can also use slip-joint pliers for loosening and tightening nuts and bolts.
2. Hose Clamp Pliers

These types of pliers come in a variety of designs for performing different tasks. The most common type features a peg-shaped tooth on the jaws at each tip. Hose clamp pliers are used for clamping and compressing hose and spring clamps and making the connection tighter.
3. Needle Nose Pliers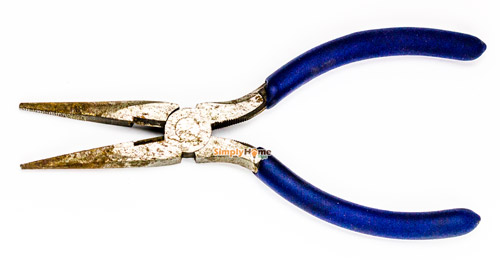 The jaws of this type of pliers are elongated and pointed at the tip. Needle nose pliers are very versatile and can be used for a wide variety of applications such as electrical work, jewelry making, bending and twisting wire, and fishing.
4. Tongue and Groove Pliers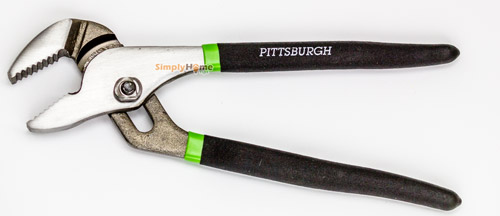 Also known as channel locks, tongue and groove pliers are adjustable similar to slip joint pliers, however, tongue and groove pliers can open to a much wider position. The lower jaw can be locked into several different positions depending on the size needed. These pliers are used for turning large nuts and bolts, and for working with pipes, and other plumbing applications.
5. Bent Nose Pliers
Bent nose pliers are similar to needle nose pliers, but the jaws are bent at the midpoint usually at a 45 or 90-degree angle. These pliers are commonly used in jewelry making and for electrical work where bending and shaping are necessary and for working in spaces where the angle is too hard to reach with needle-nose pliers.
6. Brake Spring Pliers

This is a useful automotive tool and is specifically designed for two purposes: removing and replacing the springs found in drum brakes. One jaw tip on these pliers is large and rounded and curves inward for removing the springs while the other is a smaller curve for putting the springs back in.
7. Fencing Pliers

Fencing pliers are an odd-looking type of pliers that resemble a hammer with two handles. These pliers are used for cutting different gauges of wire and for driving in and removing staples.
8. Flat Nose Pliers
The flat tapered jaws of these pliers are ideal for twisting wires and metal. The jaws are also slightly elongated which makes them ideal for mechanical and electrical work.
9. Grommet Pliers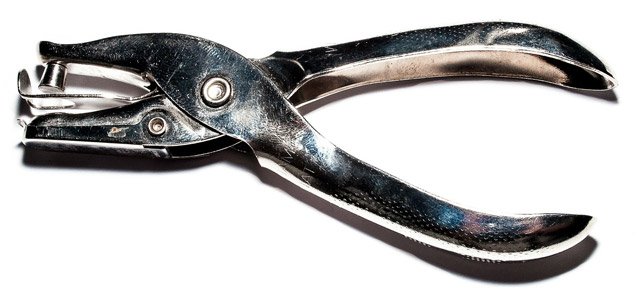 Grommet pliers resemble a large heavy-duty hole puncher used for punching holes in paper. These pliers have the same function, however, they're used for punching holes in canvas, tarps, metals, and other materials.
10. Locking Pliers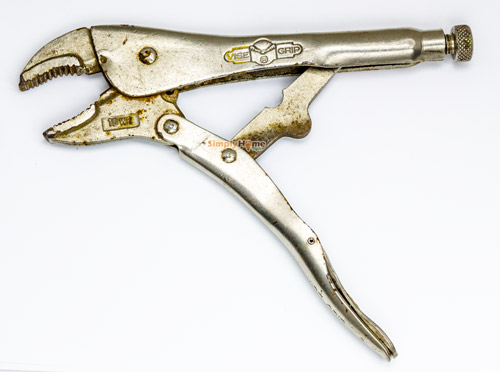 Also known as Vise-Grips, these pliers have a wide range of applications and uses. The jaws of locking pliers can be locked around objects such as bolts, nuts, pipes, and other parts for a strong firm grip. Locking pliers are especially useful for those stubborn bolts and nuts that are difficult to turn due to rust, corrosion, or excessive tightening.
11. Oil Filter Pliers

These pliers are a must for anyone who likes to change their own oil filter. Oil filter pliers have C-shaped jaws that are designed to grip the oil filter for easy removal.