Looking for ways to spruce up your curb appeal? Adding a few flowers and plants is a great way to enhance the landscaping of your home with minimal effort. Since most mailboxes are mounted on a post next to the street, whatever you choose to plant needs to be extra tough. You'll need something that can withstand the different elements each season brings as well as the harsh conditions from dust, traffic fumes, foot traffic, pets and other hindrances.
So what flowers and plants make great companions for mailbox landscaping? Here is a few top choices:
Best Annual Flowers for Around the Mailbox
There are several annual flowers that work well for around the mailbox. Some of the best choices can tolerate dry conditions, offer low maintenance and have a high tolerance for harsh road contaminants. A few good options for annuals include:
Petunia
Geranium
Snapdragon
Kalanchoe
Zinnia
Columbine
Dianthus
Portulaca
Impatiens
Sweet Alyssum
Hardy Mum
Annual Salvia
Best Perennials for Around the Mailbox
Some of the best perennial flowers to place around your mailbox are ones that are long-lived and won't need to be replaced after a few years. The perennials you plant should also grow in a way that will block out weeds and tolerate various roadside conditions such as salt, pollution and other debris.
Daylilies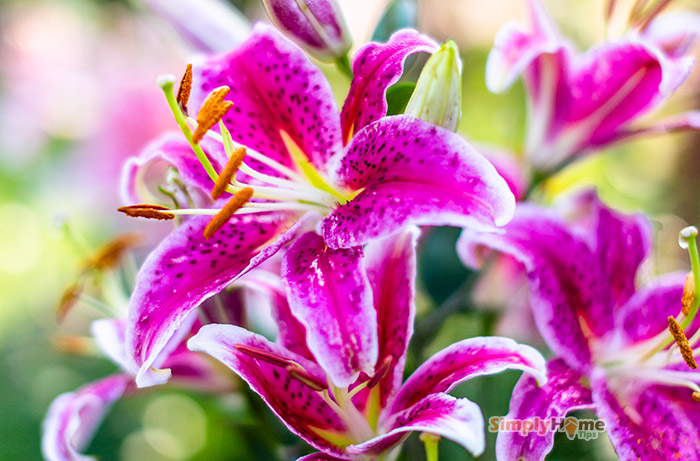 This is one of the best roadside plants since they last nearly forever and fill in nicely.
Coneflower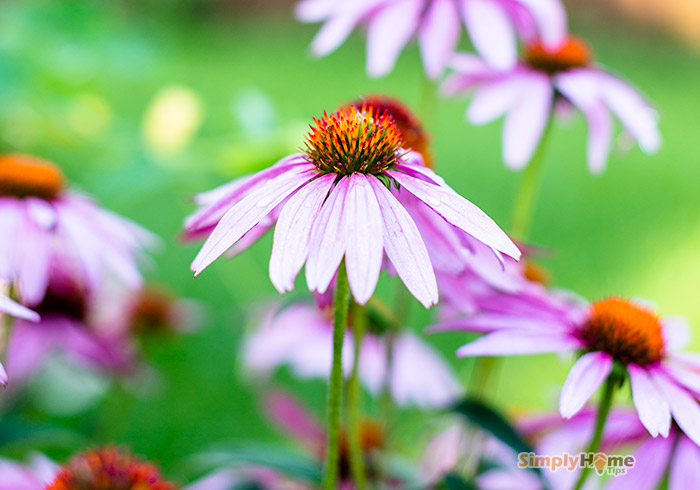 The coneflower is a prairie native that thrives in dry conditions. They attract butterflies and although this individual plant isn't long-lived, it may self-seed and carry on forever.
Sedum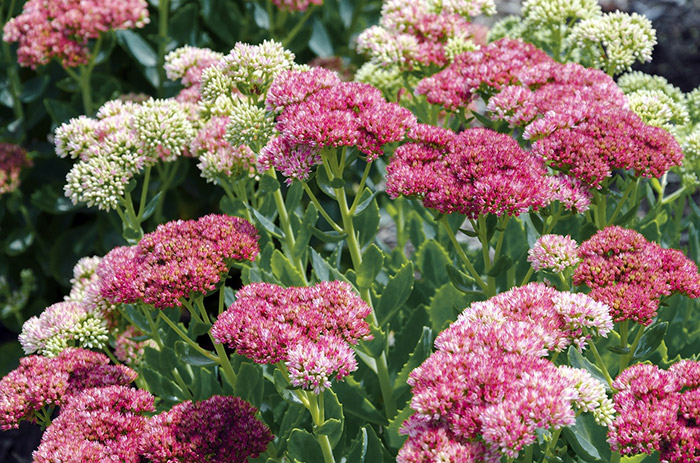 This dependable perennial is blooming in late summer with shade ranging from beet-red to dark pink.
Lavender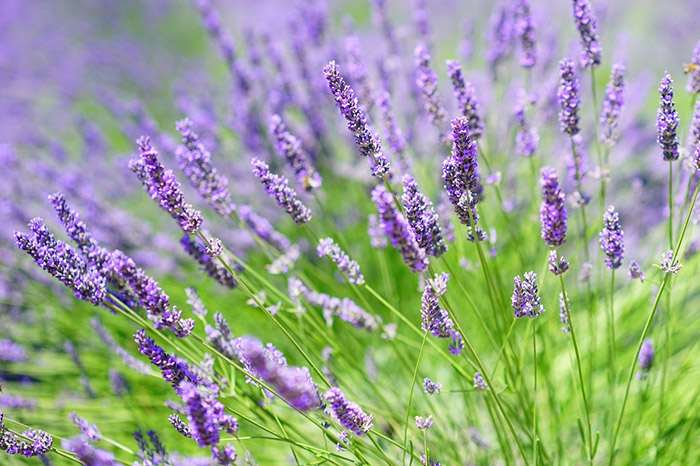 These are exceptional plants that are tolerant of roadside salts and harsh conditions.
Ferns
Ferns are a great perennial if your mailbox is in a shaded area.
Salvia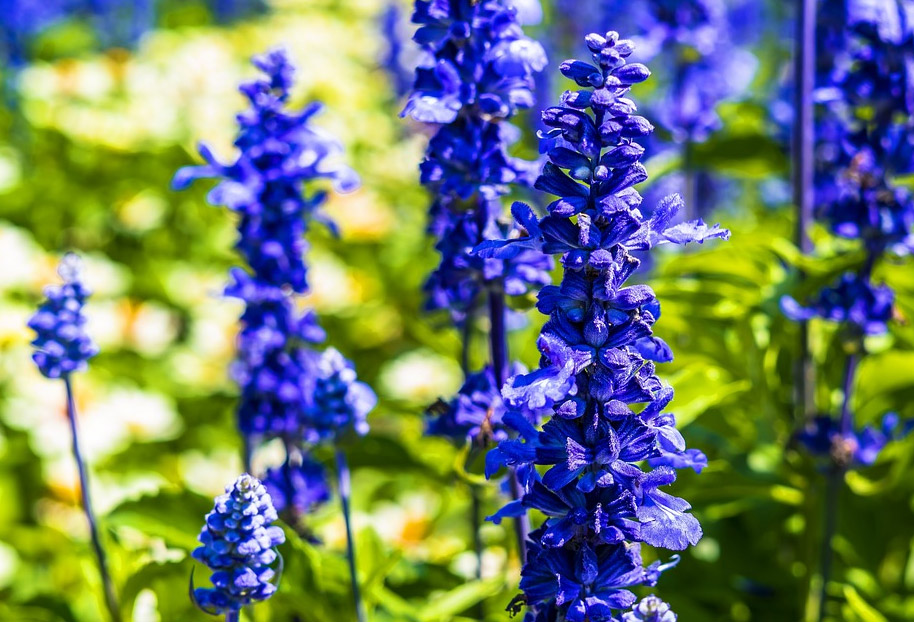 These are available in both perennial and annual types and thrive in dry, sunny conditions.
Hostas
Hostas are great for shady areas, but do require watering.
Columbine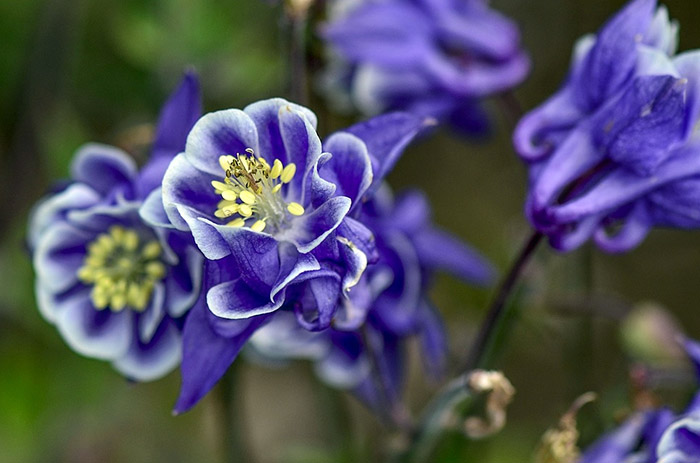 This is a short-lived plant, but it does self-seed so it can virtually last an eternity.
Phlox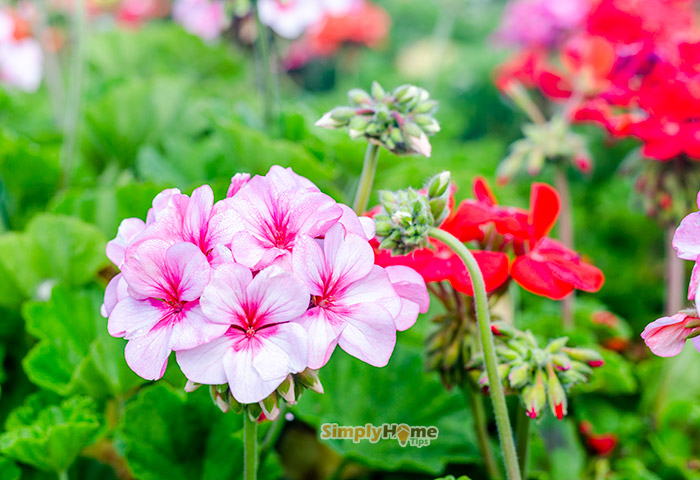 Phlox are very easy to care for and come in both upright and creeping varieties.
Good Shrubs for Around the Mailbox
Shrubs are great for planting around the mailbox and share many of the same characteristics as perennial flowers do. They are very tolerant to tough road conditions. When planting shrubs, be sure to choose varieties that are shorter in size and won't encroach on the mailbox. A few good choices include:
Viburnum
English Yew
Creeping Juniper
Blue Star Juniper
Rugosa Roses
Potentilla
Dwarf Korean Lilac
Reach Up High with Vines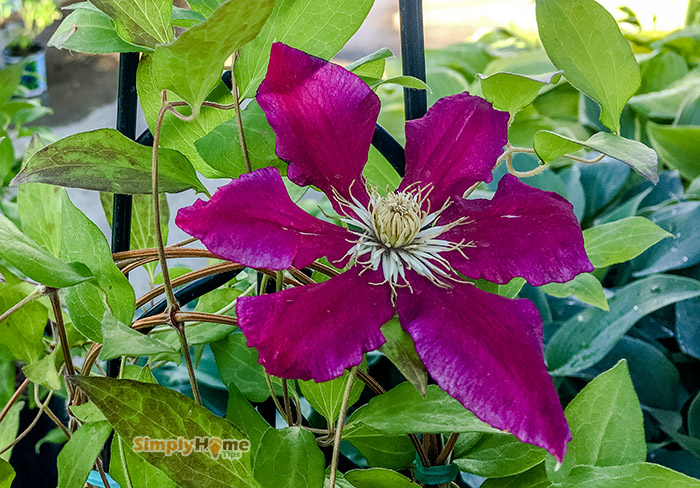 In addition to the ground surrounding your mailbox, the post of your mailbox is also the perfect place to grow plants such as vines. Clematis is a popular vine many homeowners choose, but if you want to stick to annuals, a morning glory will be your best option.
A Great Place for a Small Garden
The area surrounding your mailbox is an excellent place for a small garden. Having a small mailbox garden is a great way to add curb appeal and is quite easy to maintain. When creating your small mailbox garden, you'll want to choose the right plants. If your mailbox post isn't close to a hose or access to sprinklers, you'll want to consider drought-tolerant plants.
When you start to create your small garden, you'll want to consider the style of your home:
A Formal Mailbox Garden
If your home has a more formal or traditional style with columns, symmetrical windows or other architectural statement elements you'll want a more formal mailbox garden. Consider repeating plant colors, shapes and sizes like mounded mums or roses in your small garden. A thick layer of mulch also provides a fresh, cleaner look and will help keep the soil in place whenever you water your plants.
An Informal Mailbox Garden
For a more informal mailbox garden, you'll want to go with plants that add personality with pops of color. Consider a combination of hot pink petunias, orange and yellow kalanchoes and sunny marigolds.
If you have taller flowers, plant them next to the mailbox post and the shorter ones along the border so they aren't overshadowed. If your mailbox is in the shade, consider planting coleus, impatiens, lobelia, balsam or hostas. If your mailbox is in a sunny location, consider vincas, celosia, begonias and dwarf zinnias.
Go All Out
As with any garden, you want to be sure the flowers and plants you decide to plant around your mailbox reflect your unique style and personality. Don't be afraid to go all out and pack in the plants that you love the most or that boast a variety of colors.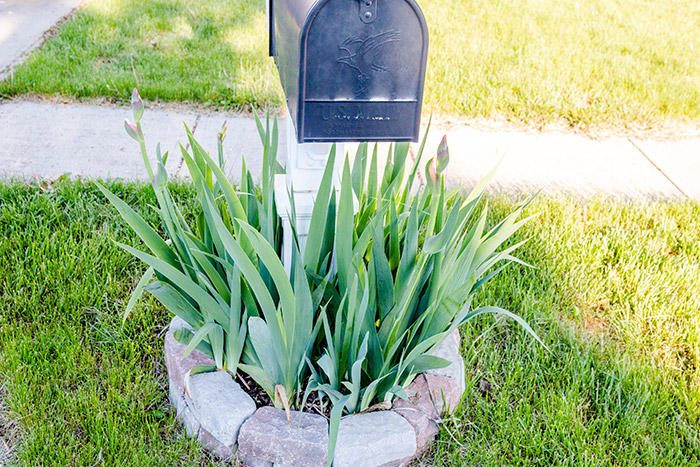 A front yard full of flowers can actually take less time to maintain opposed to a larger yard which needs weekly mowing. Select a variety of plants that are suited to your climate and can withstand the roadside conditions.
While you're at it, take a look at your mailbox and see if it needs a little updating. Could it use a fresh coat of paint? How does the post look? What about a new set of numbers? You honestly can't go wrong by adding beautiful flowers and plants around your mailbox. You most likely visit your mailbox more times than any other area of your yard, so take good care of it and make it a beautiful destination site you can enjoy all year around.