Most household and commercial projects will include many different tools to get the job done. But, no matter what the job is, unless all you are doing is hammering in a nail, you are going to need a drill, driver or screwdriver. The drill, driver and screwdriver all have different accessories or bits that can be added or fitted to them to allow people to do a multitude of things with one tool.
1. Types of Drill Bits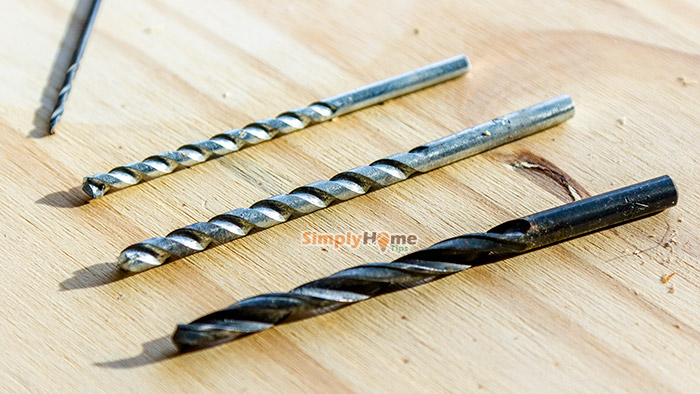 Drill bits are pieces that fit in to a drill that allow people to make holes in different surfaces, screw in screws and even to make wood plugs and dowels.
Twist Drill Bit
The twist drill bits are the most commonly used type of trill bits. They can cut through metal, wood, plastic and concrete. They can be used for metal cutting and are made out of metal.
Brad Point Drill Bit
The Brad Point drill bits are meant to be used to make holes in wood, soft or hard. This type of drill bit makes a nice clean hole.
Auger Drill Bit
Auger drill bits are drill bits that are meant to get through any type of wood including wood that has nails or screws in it. The end of the auger drill bit has a screw type ending and it draws the bit further in to the wood and helps it to drill through nails and screws with less pressure than other bits.
Spade Drill Bit
Spade drill bits are made for boring holes in to wood. These make larger or wider holes. They are meant to be used on softwoods over harder woods because they will make a more uniform hole in soft wood because it's less resistant.
Forstner Drill Bit
Forstner drill bits can be used to drill in an angle. These work better in a drill press than a handheld drill. These drill bits are meant for making holes in wood and they are perfect for holes that will have a flat bottom vs the holes that go all the way through.
Countersink Drill Bit
Countersink drill bits are meant to allow screws, bolt or rivet to sit flush with material that is surrounding it. These are used with wood drilling.
Plug Cutter Drill Bit
These Plug Cutter drill bits are made for doing fine wood work projects. You can cut holes out of wood with these to make plugs for things to to make holes in to wood.
Step Drill Bit
The Step drill bits are meant to be used on thinner materials where you are taking in the thickness in to consideration. Can be used on both metal and wood materials. Because of the "step" affect on these bits you can make multiple sizes of holes with just one bit.
Tile Drill Bit
Tile drill bits are meant to be used on tile. Carbide tipped bits can help to reduce the amount of chips and craps while drilling in to the tile.
Spear Point Drill Bit
The Spear Point drill bits are meant to be used on glass and tile or ceramic. You can use it along with water to smoothly drill holes in glass and tile. You use this drill bit at a slower speeds.
Masonry Drill Bit
The Masonry drill bits are meant to be used with concrete, brick and masonry. They work best when used with a hammer drill, not all versions can be use with hand drills and those that are aren't as effective.
2. Types of Driver Bits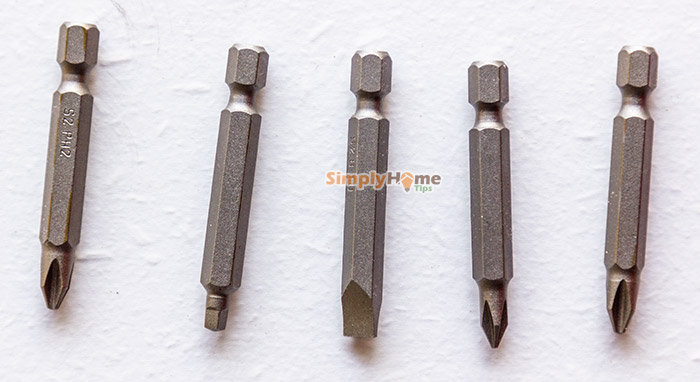 Driver Bits- Impact drivers are drills that supply extra power or torque than regular drills. All of the bits that come available for drivers are hexagon shaped to fit in to the driver. Bits for a drill can be used on a driver if they have a hex shaped bottom.
Nut driver Bits
Nut driver bits are the bits that are used to tighten or loosen nut bolts. They give the ability to not have to use a wrench, especially when the bolt or nut is too tight.
Torx Bits
Torx bits have a 6 point star shaped pattern on the tip. These type of bits are used with torx screws, which are usually in cars, bikes, motorcycles and electronics.
Screwdriver Bits
The screwdriver bits are meant for regular screws, phillips and flathead/slotted.
Spade Bits
Spade bits are used to make holes in wood, quickly. A smaller piece of wood should be used on top of the piece of wood that is being drilled in to so the hole you are making doesn't splinter. These bits can also be used on chipboard, fibreboard, plasterboard, acrylic and plastic laminated wood.
Twist Bits
The Twist bits are the most common used type of driver impact bits used. They are made to drill holes in wood, plastic and light metals.
3. Bit Extensions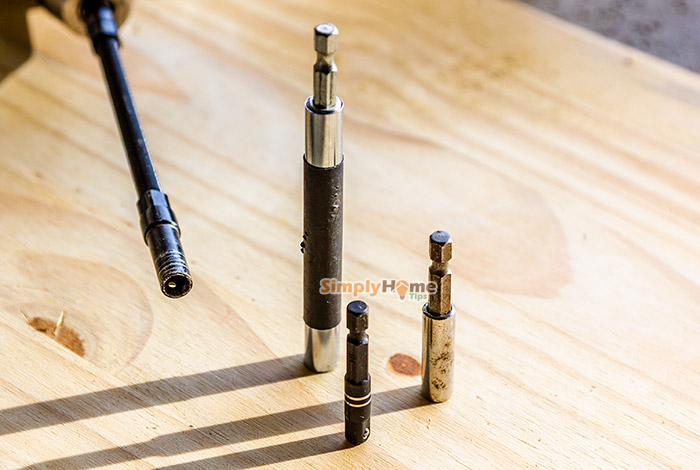 This tool can be attached to a drill and is similar to how a drain snake works. These can be used to tighten screws or drill holes. These are meant for use in tight or small spaces. The end has a magnet so that it can latch on to whatever you are screwing or working on. The body of the extension is flexible , like a drain snake.
4. Hole Saw Kit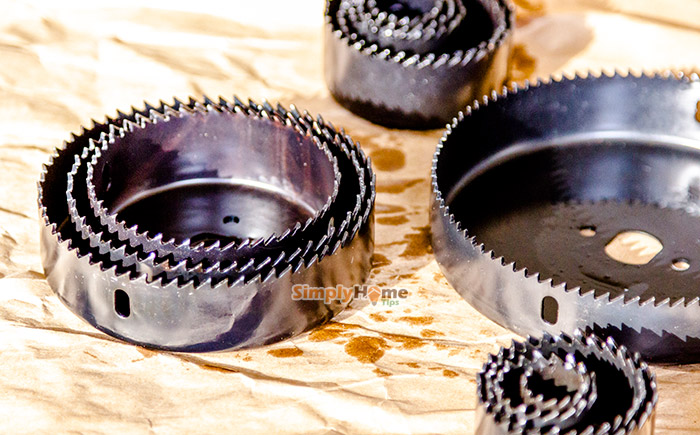 The hole saw kit comes with varies sized hole saws. Hole saw bits can be used on wood, metal, tile and masonry. They are attached to shank then connected to a drill or driver. They are used to create large cut out holes and they are used often for fitting piping.
5. Paint and Mud Mixer
The paint and mud mixer is meant to mix paint, mud, epoxy, grout and plaster. This is a piece that is attached to the end of a drill.
6. Cleaning Drill-brush
The cleaning drill brush are usually sold in a set of several brushes. They allow for several different types of brushes and scrubbers to be put on the end of a drill and used to clean different surfaces.
7. Extra Batteries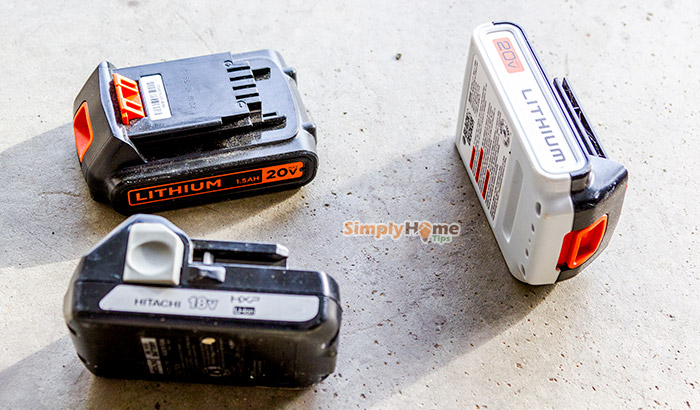 Replacement or extra batteries for drills usually depend on the company that made the drill. Not all drills have the ability to switch out batteries, if the drill does have the ability to take a replacement battery it will be snapped on to the bottom of the drill.
8. Drill Holster
A drill holster is a holster that slips on your belt that you can allow your drill to sit on as you work on another part of the job. The holster allows you to be hands free while you go from one thing to the next.
9. Types of Screwdriver bits
Screwdriver bits or accessories are bits that fit in to the end of a screwdriver, held on to the end via a magnet. Screwdrivers have multiple heads that can be snapped to the end.
Slotted bits
Slotted bits are meant for slotted or flathead shaped screw heads.
Phillips bits
Phillips bits are meant for phillip shaped screw heads.
Hex bits
Hex bits are meant for hex topped screw heads and bolts.
Pozidrive bits
Pozidrive bits are meant for pozidrive screws, these bits have a blunt point and the angles are sharpened by 45 degrees.
With the existence of the paint and mud mixer and the drill cleaning brushes it seems that the possibilities are never ending when it comes to drills, drivers and screwdrivers. What jobs these tools can help with is only limited to the accessories that you have on hand.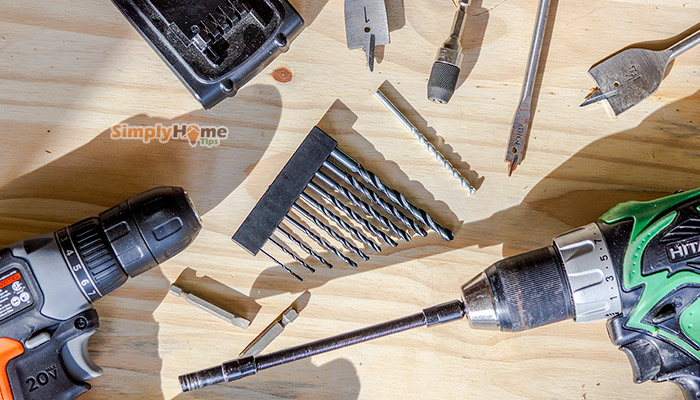 The accessories/bits that were mentioned are only a small part of what exists on the tools market. If you look through your local home repair or hardware store I'm sure you will find pieces that will help one or more of these tools fit almost all of your home project needs.