If your dishwasher is not draining completely at the end of its cycle or not at all, there could be a number of possibilities keeping it from doing its job. Some are simple things that you can deal with yourself and some are bigger and require an expert. It doesn't matter which brand and model your dishwasher is, be it Bosch, Samsung, GE, Whirlpool, Frigidaire,… Here are some most common problems that might be stopping your dishwasher from draining and what you can do to fix them.
Filter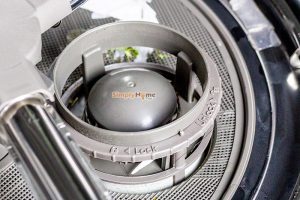 Your dishwasher's filter is an important part of its inner workings. The filter catches food and debris during the wash cycle. If you want your dishwasher to continue working at peak performance, you should remove and clean the filter regularly. If you don't, it could be at fault for the washer not draining as it should. Your owner's manual should be able to help you locate the filter. Simply remove it, clean it out and replace it.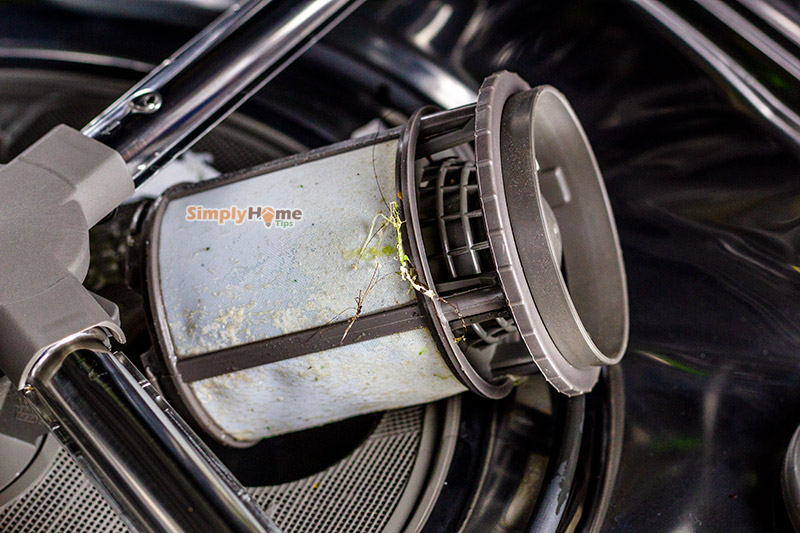 Drain Hose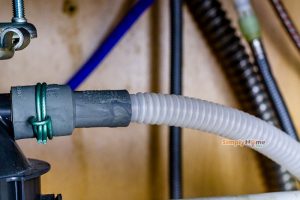 If the drain hose is blocked, it may also be the cause of your problem. Remove the lower front panel on your dishwasher and remove the drain hose. If it is kinked, straighten it out and return it to its place. If it is clogged, use a snake wire or a flatten wire coat hanger to push out the clog. In the worst case scenario, you may just have to replace the hose all together. You can usually find suitable replacement parts at your local home goods store.
Food Disposal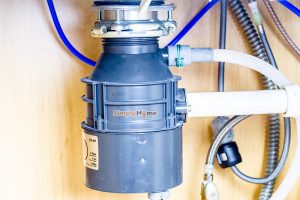 One common cause that many people don't even think about is clogging food disposal. Yes, if your food disposal is clogged the dishwasher won't drain too, since the two are connected. To check for clogging, you need to turn off the electrical power and look inside the food disposal/pipe with a flashing light.
If it is indeed clogged. you could try to unclog it. First, turn off the electrical power to the food disposal and then use a wooden spoon or broom handle to probe into the drain opening against the impeller. Rock your stick's end against the blade back and forward to help release any residue. When you feel that the blade can move freely, wait 15 minutes before turning back on electrical power.
Now, if your food disposal is new or recently installed either by you or professional, it can also causing problem if the knockout plug has not been properly removed. To fix this,  simply use a screwdriver and hammer to remove the plug on the side where food disposal connecting to draining hose.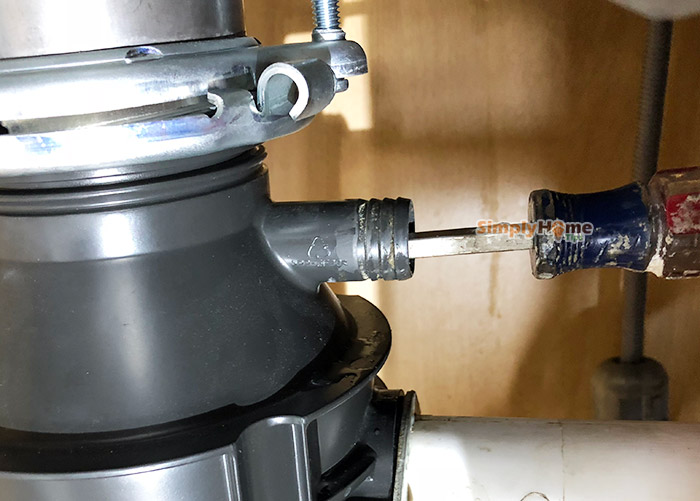 Pump
The pump in dishwasher consists of two impellers: one upper and lower. Upper impeller push water into the dishwasher  while the lower one release used water into the drain. To locate the pump, look behind the lower front panel of your dishwasher. Then remove the upper impeller to gain access and clean out any debris and residue presented in the lower impeller. Finally replace the upper impeller and close panel.
Timer
Some dishwasher models have a mechanical timer which controls the pumps. The timer is usually located behind the upper front panel. If you are knowledgeable about how electronic devices work, you can use a multi-meter to see if the timer is malfunctioning. Most people, however, would be better off calling in a repair person to look at it and determine if it needs to be replaced.
Belt
If you have an older dishwasher, your dishwasher's pump may be operated by a belt. You should be able to see this when you remove the lower front panel on your dishwasher. If the belt on your pump is slipping out of place or has broken, it could be the source of your problem. Check it for signs of wear and tear or for signs of stretching. Replace it if it is not in good condition.
Valve Flap
If your dishwasher has a check valve in the drain outlet, it could be the source of your problem. The check valve allows water to flow only in one direction so that dirty water does not re-enter the washer. If you find that waste water is getting back into the tub at the end of the wash cycle, the check valve is likely the problem. If there are no foreign objects preventing the normal function of the valve flap, then it may need to be replaced.
It Could Be the Motor
Dishwasher's motor need to be operated properly in order to drive  the pump and hence control the flow of water input/output. This motor is controlled by a timer to move at specific sequence. To access it, remove the lower front panel and turn the dishwasher on. Check to see whether the motor is working, if not, it's not getting any power or majorly fault and have to be replaced. In either case, it is best to let a professional take care of the problem.
Check the Float Assembly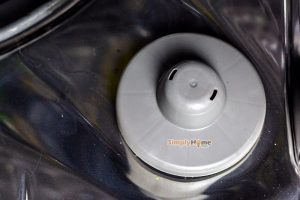 The float assembly or float switch is located in the bottom of the tub. To access it, remove the bottom dish rack. Your float assembly may have a cover. If it has a cover, it will snap in and out of place. It may also be secured by a screw. Once you have removed the cover, lift the float assembly from its guide tube and let it drop. Try this a few times. It should move freely within the guide tube. If it does not, then see if there is a foreign object restricting it. You can also check the stem, which is part of the assembly, for warping or damage. If it is damaged, the float assembly will have to be replaced. If there is debris in the guide tube then it will need to be cleaned out.
When your dishwasher is not draining at the end of its cycle it can be an indication of any of a number of problems. Usually one of the parts is not working properly. Sometimes debris is clogging up the works. Before inspecting it, make sure the power to your dishwasher has been turned off.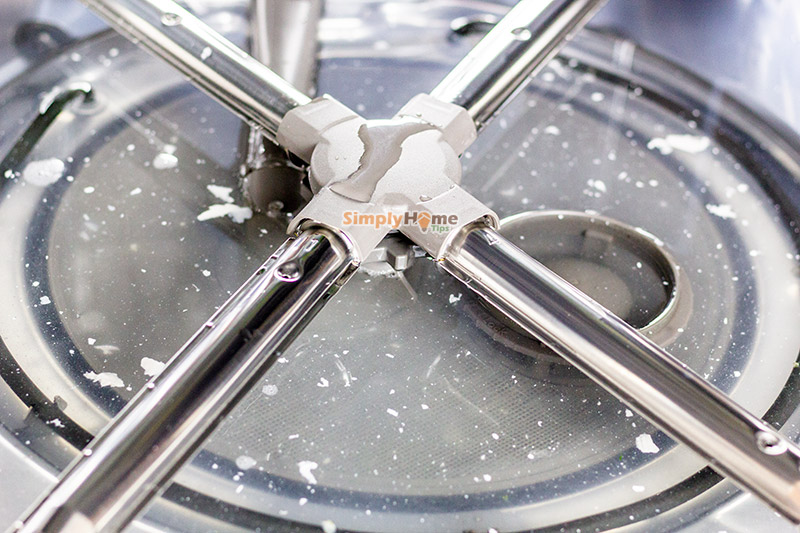 The list above can guide you through an inspection of your machine and help you determine what to do if the dishwasher is not draining. Some suggestions are things the average DIYer can take care of himself like removing debris. Some items on the list require the knowledge of a skilled professional. Attempting something above your pay grade could result in more problems, so be smart and call in a professional when necessary.