The search for a good cordless ratchet is very common in the world of auto mechanics. When it comes to vehicle repair, maintenance and construction, often times one is dealing with tight quarters. Fasteners like nuts and bolts can be very difficult to reach, let alone loosen or tighten.
Air tools are great as they provide the torque necessary to both tighten and loosen. Unfortunately, air tools are attached to hoses that are in turn attached to tanks. This makes them hard to maneuver, hard to press into tight spots, and the loud sound they make damages the ears. This is why cordless ratchets are important. They are portable, small, can get into those nooks and crannies, have the torque needed, and do not damage the ears. The only questions is, "which is the best one to purchase?"
This a common question not just for auto mechanics but anyone using a cordless ratchet. These ratchets are great for construction, leisure projects, automobile maintenance, home repair and even simple everyday use. The market has many versions, with each promising great performance. So which one is the best? This is a review of seven of the best cordless electric ratchets around. Each is a snap on cordless ratchet making them easy to assemble with a battery. Each chosen for the performance, accessories, and outstanding customer reviews.
1. Milwaukee 2457-20 M12 Cordless Ratchet
Specs:
Drive Size: 3/8″
Motor: 250 rpm
Voltage: 12v
Torque: 35 ft-lb
Battery type: Lithium-Ion (not included)
This heavy-duty cordless ratchet from Milwaukee offers prime convenience with optimum torque. It is one of the best 3/8 cordless ratchets around. This ratchet can be used in any setting from home maintenance to auto care. It has the power necessary to operate in a professional garage and is easy enough for anyone to use. Its size and portable nature allow it access to hard-to-reach spots where other tools cannot go. Features include:
A recessed switch designed to prevent accidental activation when in the performance of important tasks.
Low profile head design to afford optimum convenience. The low head allows access to hard to reach areas within an engine bay with no problems.
LED lighting and Redlink intelligence. The unit is equipped with an LED on the front to allow optimum vision in dimly lit areas. Redlink intelligence is a smart chip inserted into the ratchet that provides communication with the M12 battery. This prevents overheating by managing power output.
Onboard fuel gauge that reports the amount of power left in the battery.
PROS: Has a surprisingly ample amount of torque for a battery-operated unit. Very useful for excessively tight threads. Combined with ease of access most consumers described the ratchet as a time saver. Reduces work time for most auto engine rebuilds and deconstructions significantly.
CONS: The main complaint this unit has received is that it breaks easily. Many consumers complained that it only has an active lifespan of a few months. This was not the case with every purchase and most breaks were due to overaggressive use. The battery and charger are also sold separately and require additional purchase.
2. VonHaus 15/145US Cordless Electric Ratchet Set
Specs:
Drive Size: 3/8″
Motor:

280

rpm
Voltage: 12v
Torque: 35 ft-lb
Battery type: Lithium-Ion
The VonHaus cordless ratchet offers 35ft-lbs of power wrapped in a portable unit. It is an efficient tool for both professional and amateur use. Its portable size allows great convenience. The tool can be transported anywhere. It can reach hard access points the other tools cannot. The torque available makes the ratchet performance ready for any auto garage, but its easy use and LED indicators make it optimal for residential performance as well. It also has the convenience of being a cordless ratchet snap-on. Features include:
A powerful 12 Volt Max motor complete with 35ft-lbs maximum torque. The ratchet is cordless and comes complete with 1 battery and 1 charger.
A forward/reverse lever enhanced with an anti-slip soft grip. Provides comfort and safeguards against accidental activation and drops. The ratchet also has built-in LED light to illuminate any dark surfaces.
A Lock-off switch that provides the prevention of accidental starting. Ratchet cannot be activated as long as switch is engaged. A charge light indicates when switch is active.
A fuel gauge built into the hilt to monitor charge. Prevents downtime created by necessary charging. Gauge glows red, amber, or green to demonstrate how much charge remains.
A supreme fastening speed. Ratchet has a speed trigger that allows production of 280rpms. Allows managed control for various jobs requiring different speeds.
PROS: Reviews of this tool are very high. Most are very pleased with the power provided. The ratchet allows easy access and quick solutions for wide degrees of difficulty. Most consumers who used the tool for auto care found it extremely useful. It also comes with both battery and charger, requiring no extended purchase.
CONS: The only negative aspect the ratchet seems to have is cosmetics. For some consumers the vibration of the tool caused the four screws holding the ratchet head to come out. Although they can be tightened the screws are very small. Their unavailability at local hardware stores makes repair hard in any are lost.
3. ACDelco ARW1201 Cordless Ratchet Wrench Tool Set
Specs:
Drive Size: 3/8″
Motor: 160 rpm
Torque: 57 ft-lbs
Voltage: 12v
Battery type: Lithium-Ion
ACDelco's ratchet was specifically designed to accommodate mechanics in the tight spaces they sometimes have to occupy. A sleek and portable unit, ACDelco's ratchet can fit in tight spots. It can be carried anywhere. It has the torque necessary for full-on automotive endeavors, but can also be used for construction and recreational projects. Additional features include:
A variable speed feature in the form of a reversible control with an electric brake switch. Allows for control of torque and provides additional safety as well.
A 12-Volt motor that delivers a powerhouse of up to 57 ft-lbs of torque at maximum.
A forward/reverse lever providing convenient direction adjustment.
Anti-slip soft grip with ergonomic handle. Quick, light, resistant to chemicals, and easy to adjust.
A secure push/pull locking mechanism that protects against accidental adjustments.
PROS: Well-built, allowing for longtime use. Batteries last a long time as well. Most consumers who have purchased this ratchet are mechanics. They love it because it saves time and exertion on numerous jobs. It also gets good marks for its power. No additional purchase is necessary as the ratchet comes with 2 batteries and a charger.
CONS: Complaints are minimal and individualized. For some, the ratchet mechanics broke quickly after exceeding exertion. Some consumers complained of defective batteries either not functioning or overheating. Other consumers had problems with the roll pin inserted into the trigger. They accidentally damaged it during use.
4. Milwaukee 2456-20 Ratchet tool
Specs:
Drive Size: 1/4″

Motor

: 250 rpm
Torque: 30 ft-lbs
Voltage: 12v
Battery type: Lithium-Ion (not included)
A smaller version of the aforementioned Milwaukee ratchet. It has the same specs, same power, as well as the same features. This is the only 1/4 cordless ratchet on our list. Designed specifically for jobs that require a smaller drive. Contains 30ft-lbs of torque allowing for speedy disassembly/reassembly work. Features include:
12-volt motor that provides up to 30 ft-lbs of max torque.
Produces 250 RPM backed by a variable-speed trigger that allows for optimum control.
Provides overload protection with total system communication. Allows the battery to talk to the charger charge capacity can be fully monitored.
Built-in LED light on the front to provide illumination on dark work surfaces.
PROS: Consumers enjoy a healthy marriage of power and balance. Many reviews praise the tool for replacing the need for air tools, which can damage hearing with their loud sound. Milwaukee itself has a reputation for excellent customer service.
CONS: Unlike its larger counterpart this ratchet does not have any complaints. The only drawback is that it requires the additional purchase of a battery and charger. However, if a consumer has already purchased the larger version it is a moot point. They both run on the same battery.
5. AOBEN Power Ratchet Tool Kit
Specs:
Drive Size: 3/8″
Motor: 230

rpm

Torque: 35 ft-lbs
Voltage: 12v
Battery type: Lithium-Ion
A very practical power tool designed for efficiency and performance. Has a compact size to allow access to hard-to-reach areas. Its cordless capacity makes it openly portable so that its use is not confined to the garage. Easy to use with enough torque to handle high-performance jobs. Features include:
Energy and Time Saver – Equipped with a forward/reverse lever that is humanized in its design. It has an anti-slip soft grip to allow for optimal comfort.
High Quality – AOBEN's electric ratchet come fully loaded with 2 powerful 12 volt batteries. The ratchet itself has a 12 Volt Max motor that delivers 35ft-lbs of maximum torque. Also comes with a plug-in charger as well as a small socket kit.
Guaranteed Satisfaction- AOBEN offers a 100% money-back guarantee with every purchase.
Optimal fastening speed – Equipped with a 230rpm variable-speed trigger for optimized control.
PROS: Users found the tool to be very handy in zipping nuts and screws loose. Most consumers enjoyed its compact size and considered the tool to be a good time saver. AOBEN is also cheaper than bigger name brands and comes fully loaded with accessories. Does not require additional purchase or socket sets for use. It is one of the best cordless ratchets for the money.
CONS: The main drawback most consumers had with AOBEN was torque. The ratchet does not have the torque necessary to loosen tight fasteners. Often requires the use of additional hand tools to loosen fasteners first.
6. Bressanon 3/8in Cordless Electric Ratchet Kit
Specs:
Drive Size: 3/8″
Motor: 220

rpm

Torque: 35 ft-lbs
Voltage: 12v
Battery type: Lithium-Ion
A convenient cordless ratchet designed to speed up a wide variety of tasks. Great for auto mechanic work, but also good for other projects as well. The Bressanon is not designed to loosen tight fasteners but is built to speed up both assembly and take-down jobs significantly. Additional features include:
A powerful 12-Volt motor that provides 35 ft. lbs. of torque at maximum.
Superior fastening speed of 220 RPMs for any and all uses. Complete with a sturdy metal trigger.
A quick charge 2000mAh lithium-ion battery with a 60 minute charge time. Comes with indication system for monitoring charge rate, glows green when fully charged.
Comes fully loaded with five different sizes of wrench sockets and a 3/8-inch adaptor to use them.
Has a forward/reverse lever for easy adjustments in direction.
PROS: No additional purchase is necessary as the ratchet comes fully equipped. Consumers like the durability of the batteries, and the efficiency of the tool overall. Users enjoy the tool for its ability to speed up a wide variety of jobs.
CONS: Some tools come with insufficient batteries, but this is on a case-by-case basis. The main drawback is that the ratchet has no takeaway power. It needs an additional tool to loosen fasteners before it can be used.
7. Ingersoll Rand R1130-K1 Cordless Ratchet Kit
Specs:
Drive Size: 3/8″
Motor: 260

rpm

Torque: 30 ft-lbs
Voltage: 12v
Battery type: Lithium-Ion
A more practical ratchet Ingersoll does not have the whiz-bangs of other tools on this list. However, it is a solid ratchet that gets the job done. It is a simple use tool, portable, small, and easy to trigger. It is designed to compensate for tight spaces as access is a common problem for auto mechanics.
Has a variable-speed paddle trigger with a feather touch. Designed to accommodate different grips styles.
Comes with a fully loaded kit that includes; a R1130 Ratchet, a 12V Lithium-Ion battery, and a charger.
Designed to last with a polished aluminum housing for wear and tear resistance. Also resists a wide variety of chemicals.
PROS: Consumers laud the tool for its portability. It does make it hard to reach areas accessible and speeds up the completion time for jobs. It is actually slightly cheaper than other ratchets considering Milwaukee brands require additional purchases. It comes fully loaded so no additional purchases are necessary.
CONS: Ingersoll is another ratchet that does not possess take away power. Most consumers do not have serious problems with the tool. Its primary con is that additional tools are needed to loosen the fasteners first.
Buyer's Guide
When choosing the best ratchet the first thing is to look at cordless ratchet reviews. This will separate the wheat from the chaff. After that, it is simply a matter of preference.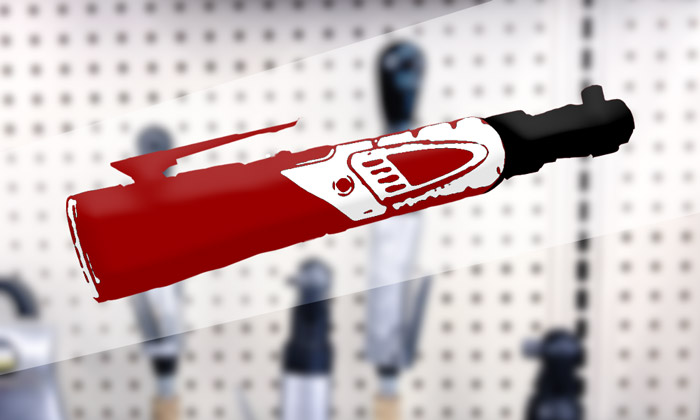 Take Away Power
Some of the ratchet's in this review have takeaway power. This means they have the torque necessary to loosen the fastener as well as unscrew it. Some of these ratchets lack that torque requiring a hand tool. This is a drawback but not a devastating one. In many cases, a ratchet is used to whittle down the time spent unscrewing fasteners. This saves both time and wrist joints. If you are looking for an all-in-one tool then purchasing a ratchet with takeaway power is a better choice.
Accessories
Milwaukee in general sells its parts separately. You have to buy the tool by itself and then get the batteries and charger after. The question of purchase does not boil down to price but convenience. Many ratchets come fully loaded in a set complete with sockets. So you have to ask whether you want the hassle of buying separately, or just a one-time purchase for everything needed.
Another preference applied here is the type of accessories that comes with the tool. Do you prefer a lithium-ion battery? Is the ratchet with the extra battery more enticing than the socket set? Would you like the tool to come with a case? These are all questions that need answering when looking at these ratchets.
Usage
This article has talked a lot about auto care, but the truth is cordless ratchets are used for other projects as well. The type of ratchet required for your individual project may determine what ratchet you buy. Torque mostly applies to automotive tasks where fasteners are tightly applied. Home and recreation projects, as well as everyday use, do not require maximum torque. So suit the ratchet to the job at hand.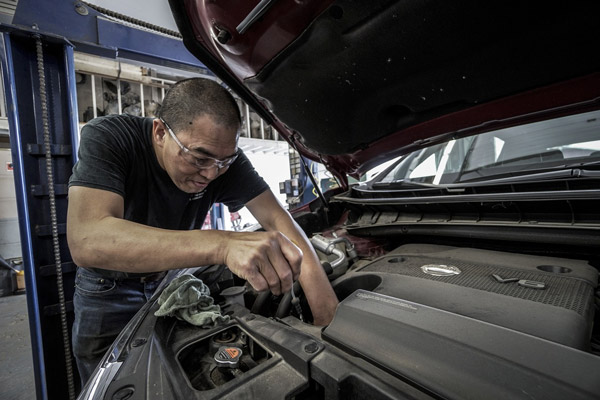 If you are an automotive professional ensure that the ratchet can handle overuse. In your specific case optimum performance and power are necessary, so it is good to look for a tool that will get the job done.