Humidity does more than make you uncomfortable. High levels of humidity can raise your risk of dehydration, heat exhaustion, or even heatstroke. Finding the best dehumidifiers should help you cool down.
Many devices battle humidity and have several home uses. There is a dehumidifier for the crawl space and a dehumidifier for the basement. The following will teach you everything there is to know about these devices.
Contents
Product
Moisture removal per day
Water tank
Ideal for
hOmeLabs HME020030N
70 pint
Other sizes: 30 | 50 pint
1.6 gallons
Home, Basement up to 4000 sq ft
Frigidaire FFAD5033R1
50 pint
Other sizes: 50 | 70 pint
1.6 gallons
Medium Home, Basement up to 2500 sq ft
Keystone KSTAD50B
50 pint
0.8 gallons
Large room or Basement up to 3000 sq ft
AlorAir Sentinel HD55
55 pint
Other sizes: 90 pint | 90 pint with pump
No tank - Continuous drain hose
Basement or Crawl Space up to 2300 sq ft
Ivation IVALDH70PW
70 pint
1.3 gallons
Home or Basement up to 4500 sq Ft
Aprilaire 1830 Dehumidifier
70 pint
Other sizes: 90 | 130 pint
No tank - Continuous drain hose
Basement or Crawl Space up to 2200 sq ft
How Harmful is Humidity?
As mentioned earlier, humidity can cause all kinds of problems, including health-related issues. This is mostly because the body cannot use sweat to cool itself off since there is simply too much moisture in the air to evaporate the sweat.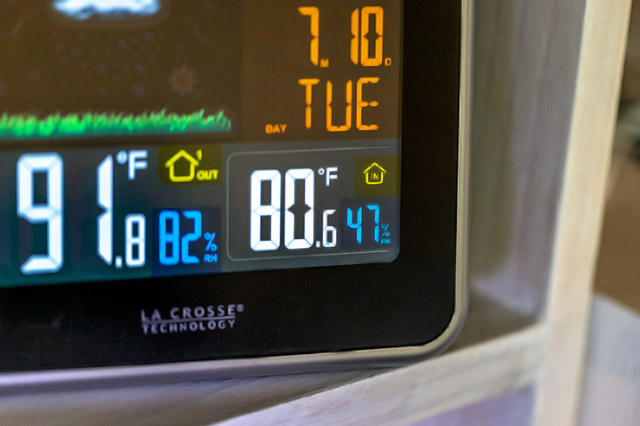 Humidity can cause other problems in a home. For example, mold can grow easier when the humidity levels rise above 50 percent. Mold can cause some people to have allergic reactions, not to mention the damage it can do to a home.
Mold spores can be released into the air and infect the lungs should they be left to fester too long. Of course, mold also emits a foul smell that could make living in your home quite uncomfortable.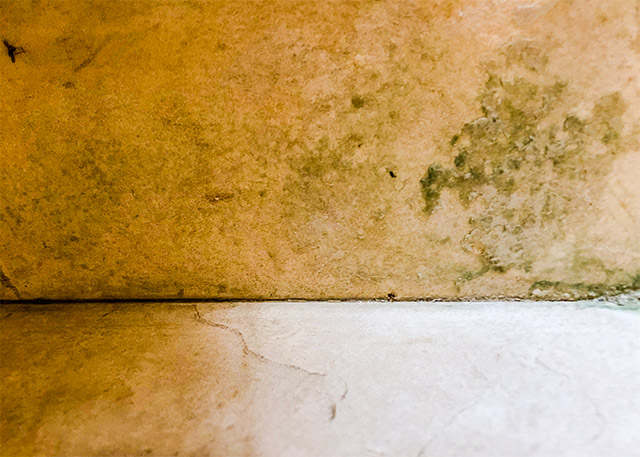 Elderly people who have trouble maintaining their body temperature may be at a higher risk of heatstroke. These are just some of the issues that could happen in a home that fails to address high humidity.
The Various Types of Dehumidifiers Out There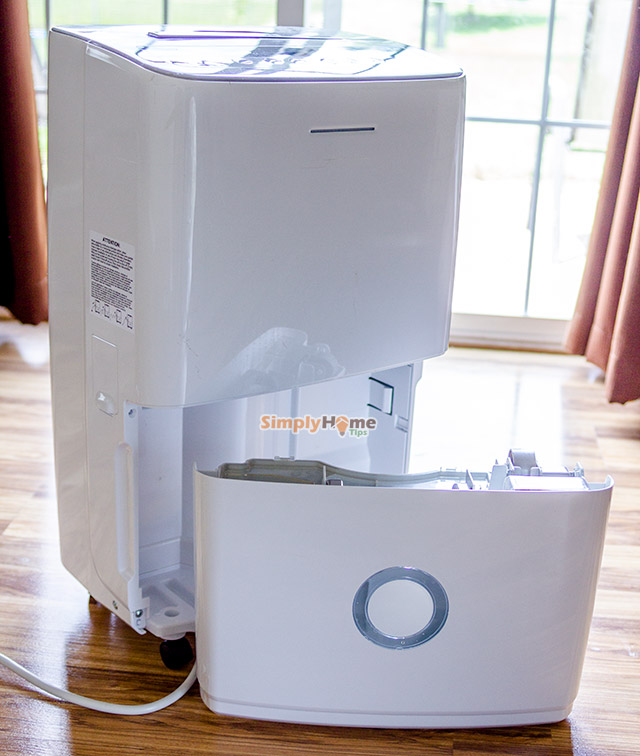 Heat and humidity is getting worse, which should sound quite unsettling for some. This is why it is vital to learn as much as you can about these devices and how to use them. The following are just a few types out there:
Desiccant Dehumidifiers
This is the most basic type of dehumidifier. The option relies on desiccants to decrease humidity. These substances are used to absorb water molecules.
Most people are familiar with these substances or materials. For example, the packets placed inside clothes to keep them dry use desiccants. Sometimes, these packets are placed inside medical containers.
There are also natural desiccant substances, such as bentonite clay or activated charcoal. The problem is that these substances will get saturated with moisture after some time. This means they have to be dried out or replaced.
Dehumidifiers that use desiccants blow air over the material to help reduce the moisture in the air. This type of device is best suited for small rooms or small apartments.
Refrigerant-Based Dehumidifiers
These kinds of dehumidifiers use cooling coils to create condensation. This is considered one of the most common types of dehumidifiers out there. They work by blowing air over coils that are constantly refrigerated.
Keep in mind that this is how other devices work such as refrigerators or even ACs. These types of devices use a humidistat to measure the humidity levels in a room and allow you to control the dehumidifier.
The humidistat measures how much moisture is in the air and does not stop condensing moisture until the desired level is reached. The water that is collected drips down a reservoir, which is usually emptied out manually.
SaniDry Air Filtration System
This is a specialized type of dehumidifier made to work in certain areas like large basements. The reason you need a filtration system in this device is that it helps collect air pollutants, making it the dehumidifier allergies controller.
Areas like basements usually have a lot of dust or even dust mites. Places in your home with poor air quality could also have mold spores amongst many other issues, which is what makes this multi-state air filtration dehumidifier idea.
Those who live in a household with individuals who are sensitive to dust and other air pollutants should definitely consider getting a device that actually helps clear the air and absorb humidity.
How are Dehumidifiers Classified?
Another thing you should know about these humidity-fighters is their classification. They are classified by:
Capacity
Efficiency
Function
Knowing how these devices are classified should help you when you get ready to buy one of these machines. The following will explain the classifications a little more thoroughly:
Capacity
The capacity is sometimes described as the PPD, which refers to how many pints of water the machine is going to suck out of the air in one day. Keep in mind that this number is conditional to the environment.
Normally, the numbers are assuming that the environment is 80 degrees and that the humidity level is around 60 degrees. The largest home units can usually remove anywhere between 50 to 75 ppd. Medium-sized machines are sometimes rated 45-50ppd.
The smallest machines usually fall in the 25-40ppd rating range, which is admirable for their size. Still, machines this small are usually more suitable for small spaces or rooms rather than a large place.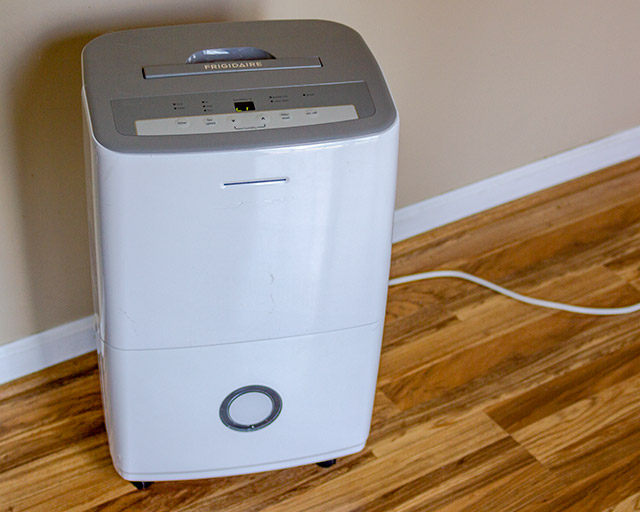 Some machines are a little more specific like dehumidifier 70 pint, 50 pints, or 30 pints. All of these vary in prices and capability, so make sure to choose well.
Efficiency
This is the part that tells you how much water can be removed from the air with each passing hour of energy consumption. It tells you the amount of water removed in liters per kilowatt hour.
Of course, what you want to see is a large number because that means more water is consumed each hour, so you might be able to turn off the machine and stop wasting so much energy.
Humidity usually comes with heat, so you probably are already wasting energy with your AC system as well. The trouble is that the most efficient devices are also the largest and most expensive since they come with a dehumidifier with pump power so they are usually skipped for less efficient ones.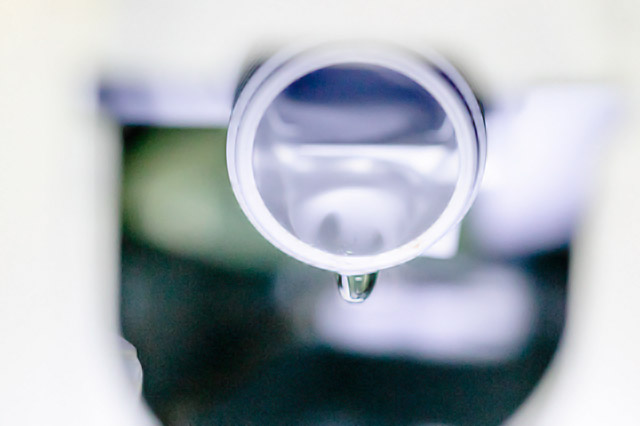 Function
This classification is not too common but it is still worth knowing should you see it. A good example of a functional classification is a device that says that it was built to work with a home's air system, which is referred to as a whole-house dehumidifier.
Some devices will say other things like "basement" or "crawl space," which means they were designed to deal with these areas better than others. There are a few examples of these machines, such as the SaniDry XP amongst others.
What are the Benefits of a Dehumidifier?
Now, you know a little more about these machines. You know the dangers that unchecked humidity can put you and your family in. Protecting your family is one reason you need these devices at home.
Still, there are additional benefits worth pointing out like the following:
Helps keep rust from metal beams and fittings in a house
Prevents structural damage due to moisture warping wood
Improves mood by keeping you comfortable since high humidity can lead to crankiness due to the discomfort
Reduces energy costs by keeping home comfortable for longer periods so you aren't force to turned on the AC as often
Prevents insects like roaches, ants, and even termites from coming into your home since most insects need water just like any other living thing
Reviews to Help Navigate the Dehumidifier World
Now that it is clear how important these machines can be to a homeowner it is time to figure how to choose the right one. There are a number of devices out there, which could make the choice a little overwhelming.
Some of the aforementioned information should make it easier for you to understand the specs of each machine but that does not mean a few honest dehumidifier reviews could not make your choice even more clear.
The following are reviews for some of the most sought after machines out there:
1. HOmeLabs 9 Gallon Portable Dehumidifier
The Portable Dehumidifier by hOmeLabs is a nine-gallon or 70 pints Energy Star Safe mid-size machine built for basements and large rooms up to 4000 sq ft. The machine comes with fan wheels and a drain hose outlet that is there to remove odors or allergens.
This is definitely a large dehumidifier that can deal with some major moisture and large rooms yet its design is aesthetically pleasing. Some could say that the design is rather modern since it has a clean, sleek look, which could fit into any decor.
The most impressive feature about the machine is that it comes with a quiet fan, which should make it a pleasure to use compared to other devices out there. The machine can easily dehumidify rooms that are 2500 to 4000 sq ft.
The machine's dimensions are 15.4 x 11 x 24.3 inches, which makes it easy to accommodate all kinds of spaces without being too much of an inconvenience. It is a great option for those living with high humidity.
2. Frigidaire 50-Pint Dehumidifier
There is a lot of good about this particular machine. One thing that makes the Frigidaire 50-Pint dehumidifier special is that it comes with an Effortless Humidity Control. This feature allows the machine to save energy as it dehumidifies.
The machine can remove up to 50 pints of water from the air per day, which is pretty good for its size. It comes with a regular 115V electrical outlet so it can be placed in any room without adjusting your outlets.
The dehumidifier can be used continuously if you have a low-level drain near it where the water can be emptied on its own. This feature should make it more convenient to use on those days when the humidity seems endless.
It should be noted that emptying the bucket of water is not a hassle if it must be done. The device comes with a splash guard to make things a bit easier for you. This dehumidifier may not be heavy-duty but it is effective and easy to use.
Your home will feel more comfortable and should have fewer bacteria, which is good news.
3. Keystone KSTAD50B Portable Dehumidifier
Another great option is the Keystone KSTAD50B portable dehumidifier. This is an efficient machine that wears its Energy Star proudly. The device is relatively small yet it can still remove 50 pints per day. It's perfect for rooms as big as 3000 sq. ft.
The machine comes in regular white, which allows you to add it to many rooms without worrying about it matching your decor.
It should also be noted that the machine is relatively small, so you can tuck it into different corners of a room where it would be relatively out of sight. The machine will work in rooms as big as 3,000 sq. ft.
The machine was designed for easy use; for one, it only comes with three simple settings: normal, turbo, and auto-defrost. Of course, the dust filter can be easily cleaned when it is time.
Do not fret, the machine will alert you when it's time to clean the filter. You should also know that the machine does come with an optional draining system. You will need a hose to do so and it is not included though it is quite inexpensive to purchase.
4. AlorAir Basement/Crawlspace Dehumidifier
The heavy-duty 55-pint AlorAir basement and crawlspace dehumidifier is definitely an option to consider for those dealing with moisture issues in these areas. It comes with a continuous drain hose for long-term usage.
It even comes with a hot gas valve defrosting system just in case it is necessary and was built with internal corrosion protection.
This anti-corrosion system allows you to have this machine longer since corrosion could destroy these machines. You have to keep in mind the amount of water that goes into these machines over a period of time.
You would think that a machine with this many features would use up a lot of energy but it does come with an Energy Star, and the company offers a five-year warranty. These are just some of the reasons this machine is worth considering.
Another feature worth pointing out is its G3 filter. This is a heavy-duty filter that removes almost all odors from a space.
The basement and crawlspace can actually accumulate strong odors that usually find their way into the main living areas, making this filter vital for any homeowner. It should also be noted that this machine drains without any assistance.
5. Ivation 70 Pint Dehumidifier
The Ivation 70 pint dehumidifier was definitely designed as a heavy-duty machine that controls energy enough to be awarded the Energy Star. This large machine can help dehumidify places up to 4,500 sq ft.
The machine uses its automatic humidistat to help reduce its energy use. All you have to do is program its humidistat so that the machine knows when to automatically shut off and when to restart.
Of course, the machine comes with easy-to-wash casters and filters. The filter is good enough to remove not only dust but allergens, odors, and other air particles that make air pollution a problem in many homes.
The price for this machine is reasonable enough, especially when you consider all the good it is going to do for you.
6. Aprilaire 1830 Basement Pro Dehumidifier
The Aprilaire 1830 Basement Pro Dehumidifier was built for basements and crawl spaces. It helps treat rooms that are up to 2200 sq ft. and can remove up to nine gallons or 70 pints in one day.
The machine was built to last a very long time. This is because it was built with anti-corrosion aluminum coils. As mentioned earlier, these machines trap a lot of water, so corrosion is definitely possible but this machine anticipates that.
It should be noted that this device was built in the United States, so purchasing it means supporting American jobs and American ingenuity.
The machine that was built by American hands is strong enough to remove moisture from things like damp carpeting on top of everything else. You will be enjoying all the benefits a good dehumidifier offers a home with this heavy-duty machine.
Of course, it does offer continuous functioning since it does come with a hose so that the machine drains itself. The Aprilaire also shuts off when the humidity level is reached and turns back on when the humidity rises again.
Hopefully, some of this information makes it easier for you to find the perfect device for your home. Comfort is something you have to work on, and a good dehumidifier should be able to make that a lot easier for your family.
You can still enjoy the heat of the summer months but it will be on your terms, next to a pool or on the beach–not in your home.